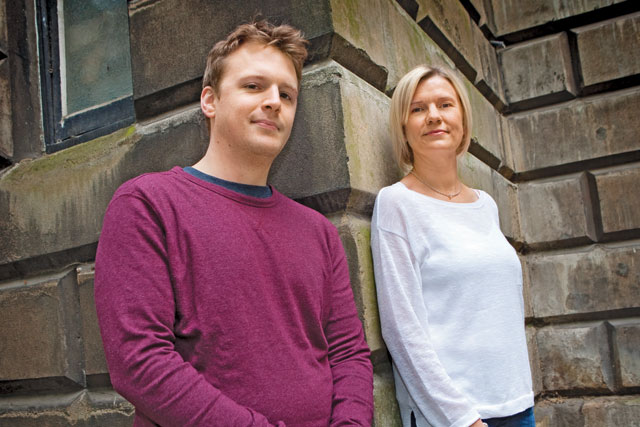 It's midnight. Your colleagues are enjoying themselves in Cannes, but you have been ensconced in an edit suite for most of the day and the fifth batch of well-known 80s tracks that need to "exude individuality" have just come through.
Quivering with exhaustion, your editor lines them up to the pictures – a one-minute film you've watched so many times it may have permanently etched itself into your retinas. Meanwhile, the brand director has left the eighth message of the day: "Can we please see the final film? TV media is booked, Clearcast is waiting."
Only two days earlier, all had seemed in place – you had the killer track and everyone was on board. How did we end up in this battle-weary, last-minute hunt for music?
Does this sound familiar? While it is tempting to wax lyrical about the ever-evolving role music can play in today's media, one constant that remains is an artist's final approval rights – and the ultimate dilemma of what to do when he or she says "no".
A common grumble among music supervisors and sync managers is that music is all too often the last consideration in the many creative steps that build a production. Of course, it is not too difficult to find a campaign with music at the very heart of the creative, ranging from artist guest spots to the commissioning of whole new compositions from emerging or established acts. The choice of music platforms now available to a brand and its agency – Shazam, Spotify, Vevo – equips them to maximise the outreach of both the soundtrack and the product like never before.
Alas, music cannot be central in every project. With the production process being the fluid and often manic operation that it is, final decisions on soundtrack are often far down the list of priorities, which leaves you with the unenviable job of clearing your final track under a tight deadline. Frequently, there are multiple rights holders who, in turn, must approach numerous writers and performers. Different countries and time zones often lead to frantic late-night calls, and it takes just one "no" to leave an entire project in disarray.
Despite the proliferation of new artists and labels, and even genres developing virtually on a daily basis, the appetite of the bigger brands for iconic tracks still prevails – songs that are universally recognised by more than one generation and hold a cultural resonance beyond the track itself. Blondie, for instance, have already had no less than three of their hits on nationwide ads this year.
In the past, such global artists were generally not easy to pin down – they simply were not available for licence, or would not consider less than a six-figure sum for the licence fee. With record sales dwindling, sync is now a key revenue-raiser for rights holders and artists. So is it any easier to get hold of these iconic tracks?
Undeniably, artists now say "no" less often than they did, and not just because of the licence fees involved. Increasingly, successful ad campaigns are having a clear impact on artists' record sales, often introducing their song to a younger audience and generally reigniting interest in their work. Indeed, some of the world's best-known and most popular artists have entered the sync market in the past few years.
Earlier this year, Eagle-i Music announced it had acquired the sync rights for John Lennon, for instance, and is keen for music supervisors and agencies to know it is open for business.
Money is only a small part of the process of winning over such a global artist who often needs to be creatively enticed to the proposition, having just as much of an image to convey and protect as the brand itself. If the brand is not as universally renowned as the artist, then a hard sell of the concept may be in order to provide as much detail of the creative as possible. Sending over storyboards or initial scripts can help evoke a sense of creative involvement and stand the brand in good stead to secure its hit track.
'Supervisors navigate past the unaffordable or unavailable while keeping the creative goal the top priority'
That said, on some occasions, the brand may be of such synergy or benefit to the artist that the hurdles of negotiation and clearance are surprisingly simple – for example, the radio station Magic recently featured three huge copyrights by George Michael, Mark Ronson and Shania Twain on the same TV ad.
Re-records, dependent on securing the writer's approval, also remain a popular method for keeping costs down and limiting the negotiations to publishers alone. The approach welcomed most, however, is to treat it as a truly creative endeavour, not a cost-cutting exercise. There is a huge amount of talent – from young indie bands just starting out to one-man producers to fully established commercial acts – all keen to put a demo together for a nominal fee. What you can get is a genuinely creative spin on a popular track, which will both surprise and resonate with the audience.
A music supervisor's involvement throughout this process can be indispensable. The status and cost of copyright are an ever-fluctuating alliance of factors, and a supervisor's experience allows them to stay abreast of these, navigating you past the unaffordable or unavailable while keeping the creative goal the top priority. Whether it be a last-minute replacement track, a new re-record artist or suggestions for a whole new direction for the music brief, a good music supervisor can ultimately convert an artist's "no" into a fresh creative opportunity.


---
Napier Bonnet is the creative and content manager, and Claire Kelly is the music licensing manager at Ricall