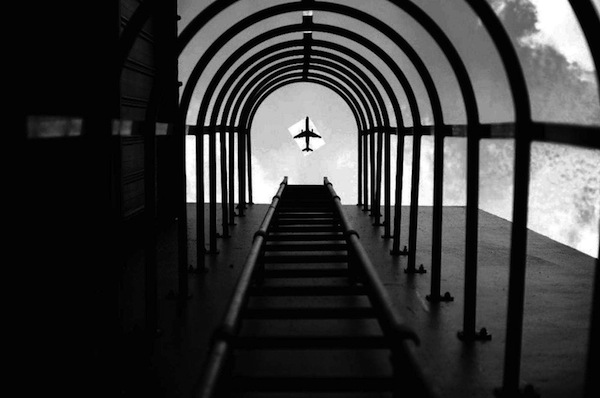 Nikon's recent blunder in Singapore over awarding a photography prize to a badly altered image has caught the attention of many on social media.
So it is perhaps no surprise that rival Canon took the opportunity to heap more ridicule on its rival by asking fans on Facebook to share their own altered photos of planes.
Up in the air! This week, share your best airplane photos with us. Extra points for creative use of photo editing software to put planes in surprising places.
Posted by
Canon Canada
on
Monday, 1 February 2016
Nikon was lambasted online for accepting the entry from Yu Wei, which depicted a plane over a long metal ladder.
However, the white silhouette around the plane was an obvious sign that it was doctored, and social media users were quick to criticise Nikon's poor quality control.
After a bout of silence, during which the condemnation grew fiercer, Nikon apologised, as did Yu Wei, and the photo was taken down.
"We have made an honest mistake and the rousing response from the community today is a reminder to us that the true spirit of photography is very much alive," Nikon said.
"Moving forward, we will tighten our image review process to avoid similar situations in the future. Thank you once again for all your responses today – for your humour and most of all, your candour and honesty."
Perhaps Nikon's appreciation of humour came too soon, for just a few days later Canon Canada released its own joke regarding the situation.
The Facebook post has been shared more than 7,000 times and has over 10,000 likes.
Several users took on Canon's challenge and with humorous images and impressive photo-editing skills.
This article was first published on www.prweek.com