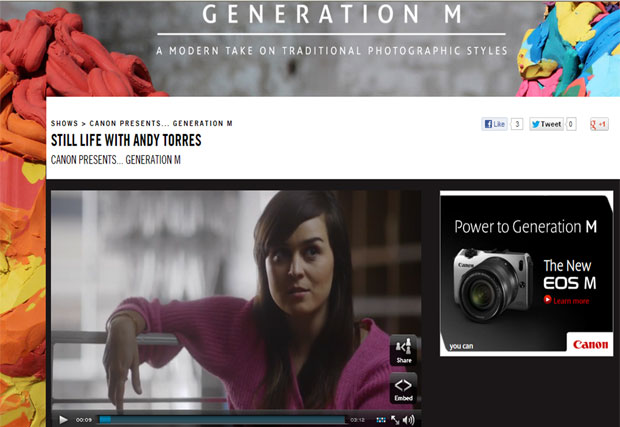 The partnership, devised by PHD International, will feature Canon targeting "Generation M" consumers, who enjoy photography, to capture their passions and hobbies. This is a diversion from its digital SLR (single lens reflex) heartland audience, who are more interested in photography itself.
It has selected five brand ambassadors who are influential in fashion, art, beauty and food, to make three-minute long documentaries capturing their passions with the EOS-M.
The five are fashion blogger Andy Torres, visual artist Clemens Poloczek, beauty editor Sophie Beresiner, sculptor Gary Card and baker Lily Vanilli.
Their video content and photographs will be posted on a dedicated Vice portal, and seeded on their own blogs and social channels.
Three of the ambassadors feature in a print and outdoor campaign, created by McGarry Bowen, breaking this week in UK, Netherlands and Germany and later in Italy, France and Spain.
The campaign runs for the next eight weeks.
Canon is facing competition from smartphone manufacturers, which are regularly upgrading the camera technology in their devices. Canon ran a pan-European campaign in August this year, to showcase the creativity of its EOS 600D device.
Follow @shearmans