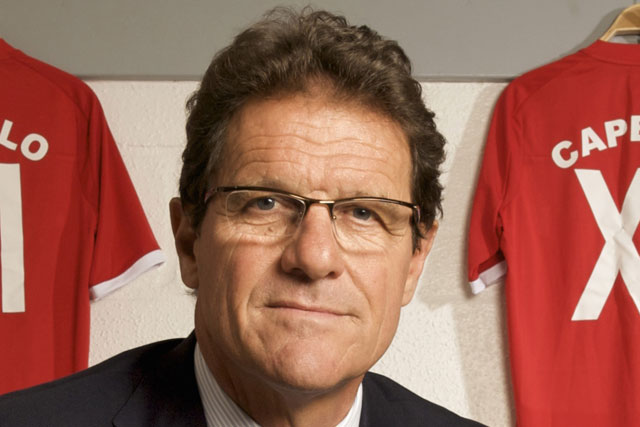 The Capello Index was launched in the summer of 2010, when Capello was still England manager.
At the time, Capello claimed he had not authorised his name to be involved. However, he carried out promotional support for the player-rating system.
He was then forced to scale back his involvement when the FA intervened.

Now, it is returning this Friday (June 8) to coincide with the start of the 2012 Uefa European Football Championship in Poland and Ukraine.
A statement on the Capello Index website says: "From the start of the 2012/2013 football season, the Capello Index will be offering, once again, its great product for the Football Fans.
"The Ratings, all the relevant statistics, news and the information regarding the players and matches of the English Premier League, La liga, Bundesliga, Serie A, Ligue 1, Champions League and Europa League.
"The Capello Index will start offering services from the beginning of Euro 2012."
This means that the Capello Index has secured the backing of the Barclays Premier League, along with the other flagship European football leagues.
Follow John Reynolds on Twitter @johnreynolds10