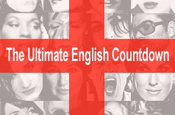 In its biggest marketing partnership initiative to date, the station's network will promote enjoyengland.com on-air and online, offering news and features on events taking place across the country to mark the occasion on 23 April.
The network's website, capitalgold.com, will run St George's Day editorial and user-generated content alongside existing enjoyengland.com features, which are part of the marketing partnership deal the station signed earlier this year to promote tourism in England.
Capital Gold is also a media partner in events held by the Greater London Authority across the capital, including a screening of Monty Python and the Holy Grail in Trafalgar Square, to be introduced by Capital Gold's film show presenter Paul Anderson.
English Heritage, Lastminute.com, Warner Breaks, Intempo DAB Digital Radio, Bombardier Beer, and Virgin Balloons will also provide editorial support for the campaign competition prizes.
On St George's Day itself, the network will play the top 100 songs by English artists, as voted for by listeners.