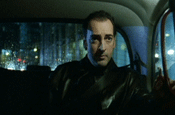 Until now, the credit card company has used a single retained agency, WWAV Rapp Collins, to handle its direct marketing, but it now plans to appoint a roster of agencies to work on individual pieces of business on a project-by-project basis.
Capital One, which is currently one of the UK's largest direct marketing advertisers, has approached several undisclosed agencies to pitch for a place on the roster.
The review process is being handled by Capital One's in house marketing team.
The incumbent on the business, WWAV Rapp Collins, will not be pitching, but will retain a place on the roster. The business was initially handed to WWAV in October 2005 without a pitch.
Justin Basini, the head of UK marketing at Capital One, said: "To reflect a change in our marketing strategy Capital One is switching from a single retained direct marketing agency to a preferred supplier approach. We have drawn up a shortlist of agencies. We have had two successful years with WWAV Rapp Collins and as testament to our ongoing trust in them they have been automatically added to our roster."