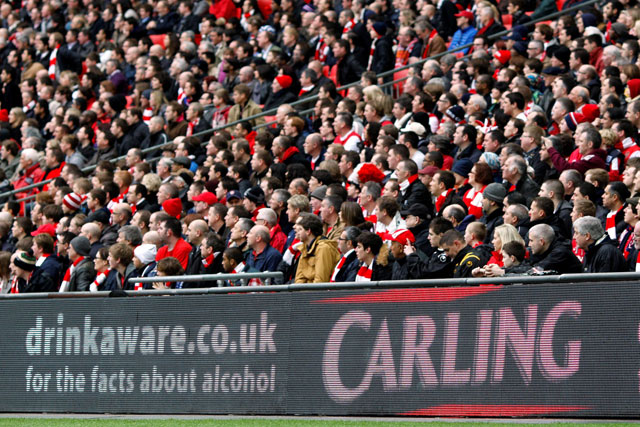 According to one source, Capital One has received approval in the UK for the deal and is now awaiting a rubber stamp in the US.
The US financial company is tipped to be the competition's title sponsor for next season's competition but it is not clear how long the deal will run for.
Details of the sponsorship could be announced in the coming weeks, sources have told Marketing.
Current sponsor Carling has opted not to renew its 14-year association with the competition.
Capital One is viewing the cup as a means of raising its profile in the UK. The company has had made previous efforts to grow its brand through sport sponsorship. It was sponsor of Nottingham Forest from 2004 to 2009 and Sheffield United from 2006 to 2008.
Previous sponsors of the League Cup:
1982-1986: Dairy Crest, Milk Cup
1986-1990: Littlewoods, Littlewoods Challenge Cup
1990-1992: Rumbelows, Rumbelows Cup
1992-1998: Coca-Cola, Coca-Cola Cup
1998-2003: Worthington's, Worthington Cup
2003-2012: Molson Coors, Carling Cup

Follow John Reynolds on Twitter @johnreynolds10