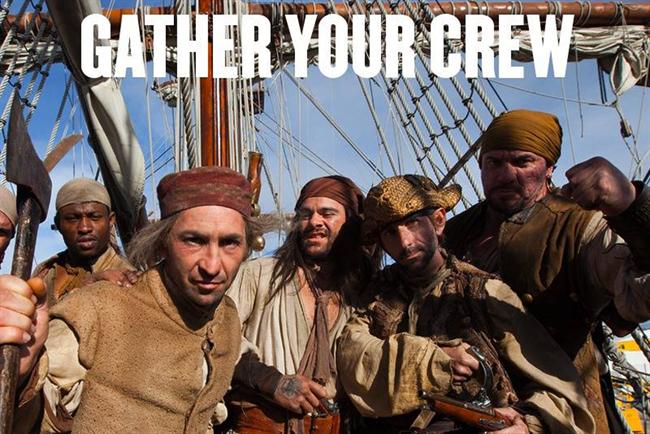 The ad, a picture posted on Captain Morgan's Facebook page, showed the brand mascot (a pirate) raising his glass and surrounded by crewmates. The accompanying text read: "Wednesday. I'm declaring war on mid-week boredom".
The Youth Alcohol Advertising Council complained that the ad, which was created by Tribal London, was irresponsible. The ASA upheld the complaint and found the ad in breach of the CAP code's rules on alcohol and responsible advertising.
Diageo Great Britain reasoned that the ad was calling on customers to break their midweek routine by spending time with friends, not by drinking alcohol and Facebook stated that the ad did not violate any of its internal policies.
Despite this, the ASA held that the picture, in its context, would be taken by most consumers to mean that Captain Morgan was alleviating boredom by drinking his eponymous beverage.
The ASA ordered that Diageo never show the ad again in its current form and to stay away from implying that alcohol could overcome boredom in the future.
Julie Bramham, the Western Europe marketing director at Captain Morgan, said: "We always apply the highest levels of rigour to our marketing campaigns and are therefore disappointed with the ASA council's adjudication.
"The post on our Facebook page, one of a number of regular posts, was intended to suggest that consumers take a break from their normal weekday routine and spend time with friends mid-week.
"Clearly, the ASA council has interpreted this post in a different manner, and whilst we do not agree with this interpretation, we ultimately respect the council's ruling. We have agreed not to use the post again in its current form."
This article was first published on campaignlive.co.uk