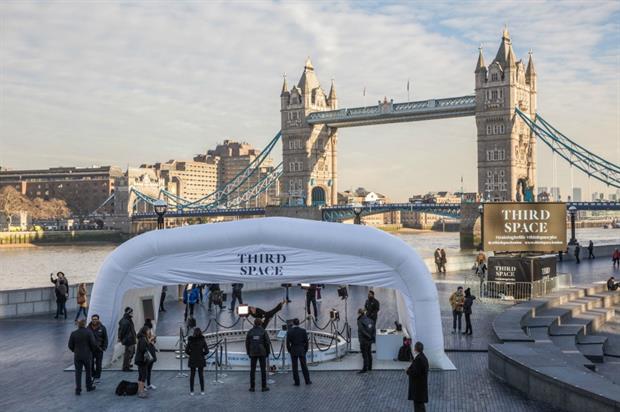 Event spoke to representatives from three companies that dabble in photography and events, to gauge their insight around what's next.
What does the modern photo booth embody?
Jerome Maas, managing director at The Flash Pack explains the photo booth, just like any technology is in a constant stage of change. "Five years ago, the photo booth was the 'must have' addition to a brand event or party. But five years is a long time, and the brands that were looking for the next best thing back then, are still looking for the next best thing now.
"Expectations have risen significantly – in regards to improvements in technology and content," he adds.
Richard Peters, director at Fantasy Imaging agrees that people are looking for something more than the stock standard technology. "Generic photo booths bring an affordable floor filler to many types of events. However, due to the repetitive nature of the photo booth at events, we have seen a year-on-year increase in enquiries for our customisable pop-up shoots," he says.

Incorporating them into an event
Phillip Krynski, marketing manager at Hashtag, a company that produces Instagram printing kiosks, believes photo booths are central to events.
"Public photo booths used to be seen as a bit of a novelty when you had spare change, but they have become a staple part of almost every experiential campaign. Since becoming a free service, they have demonstrated incredible value time and again," he says.
He explains the company partners with brands for public events, where customisation is key. "Hashtag has been working with brands to create exciting immersive environments for public activations. Sets can be dressed in so many exciting brand specific ways that are only limited by the designer's imagination."
Maas says brands aren't just using photo booths for one-off events; they are increasingly opting to install them in their premises permanently. "We have recently installed booths into the W Hotel in London and New York, and also H&M's flagship store at Oxford Circus.
"The booth brings a fun element to the retail experience, creates longer dwell time and gives customers a great memento of their visit. In some cases this is also monetised to help drive revenue," he explains.
Key photo booth trends
Bespoke offerings
Peters predicts that traditional photo booth alternatives will continue to make their mark on the industry. "There is a trend for new ideas and creativity with photography at an event which generally a photo booth cannot provide," he says.
"Many photo booths claim to be different but they are shackled by the nature in which they work – they are machines that takes photos – and that creates serious limitations in both end product and the consumer experience. We have noticed that clients who need to stand out and provide an immersive experience leave photo booths behind for something more original."
Moving images
Maas says the demand for moving and/or animated photography content at events has increased over the last six months. "Although things like GIFs have been around for decades, their popularity is growing fast. Popular apps like Instagram and VSCO have released clever looping gif making apps - Boomerang and DSCO respectively - that are seeing huge consumer popularity.
"We've brought this technology into a live event capacity, allowing us to create similar content, but in a much more controlled and branded environment," he explains.
Krynski agrees that moving photo booths are coming to the fore. "The industry is seeking to make the booths as exciting as possible, with new ideas emerging such as Gif booths, slow-mo booths and g-force face that blows wind into your face at 320km/h.

"Facebook's new introduction to short looping video is also an exciting development that will no doubt be utilised by the photo booth industry," he adds.
Social media compatibility
Krynski adds that social media is also proving particularly pertinent. "Social media has become a massive component of photo booths when it comes to brand exposure. Not only are booths creating an exciting experience for people, they are also fully integrated with social sharing and can capture online metrics."
Maas agrees that social is key to the photo booth experience. "It goes without saying that clients now expect social as standard, with an in depth insight into the analytics post campaign," he says.
More: Five of 2015's best photo booth activations
Comment below to let us know what you think.
For more in-depth and print-only features, showcases and interviews with world-leading brands, don't miss the next issue of Event magazine by subscribing here.