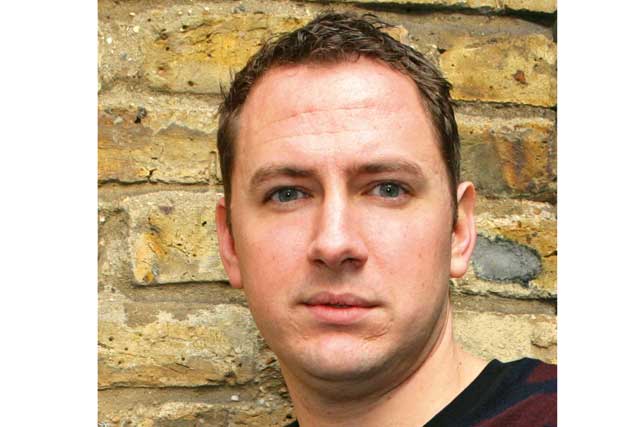 How can a pan-European football sponsorship be activated with a limited budget and no access to any footballers? We could play the tiki-taka of a digitally powered idea, executed through TV, press, social, outdoor and experiential, or we could hoof it to the big man up front and hope we nod the sponsorship in from a set play.
Late in 2010, Work Club had been working with Sharp for a year or so. We had developed a new brand positioning as the "inventor for society" and a suitably inventorish line, "This is Why", was starting to roll out across Europe as we approached Sharp's centenary.
Initially, it didn't seem like the logical next step for a strategy focusing on the heritage and future of innovation to sponsor Euro 2012.
As society's inventor, we couldn't ignore European society's obsession with football. Never do we see our TVs better used than when a big match is on, specifically when 350 million Europeans gather to watch 31 games of football.
We knew that if we understood these fans in more detail during the tournament, we could be a more interesting, a more useful sponsor. If we really knew what these fans go through when they watch the football, we could invent better TVs for them to watch the football on.
So we created Sharp FanLabs. Watching football is always better when you know your rivals. You know what buttons to press to wind them up. Sharp FanLabs was designed to fuel the terraces, to give Polish fans more knowledge on the Greek fans that they probably knew nothing about. Are the Germans really that calm? Are the Italians truly passionate? Has success made the Spanish overconfident?
We had many data collection points: apps, www.sharpfanlabs.com and the FanLabs Facebook page surveyed fans across Europe. Our TV sponsorship also posed FanLabs questions with calls to take the test. We have mobile FanLabs on the ground in Poland and Ukraine; trucks in Fanzones kitted out with a biometric brainwave scanner so we can also find out what fans are thinking when they are watching the beautiful game.
The data will be useful and contextual during the tournament, so the digital ads update according to latest fan confidence ratings, and a partnership with The Daily Telegraph's Sport section sees FanLabs ads appear next to match reports.
Hopefully, it's advertising that contributes rather than litters, a sponsorship that is more than a badge and a new addition to football culture.