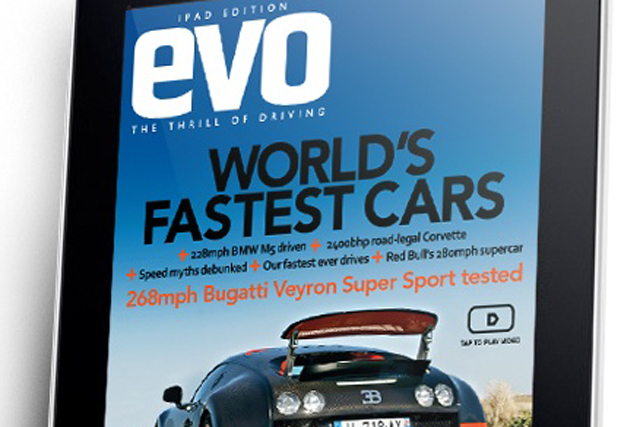 Evo's iPad edition, which will be produced by the existing editorial team, will offer road tests, track tests and drive stories in the top performance cars with video, sound effects, extended picture galleries and interactive features.
The first edition of the Evo app is free and will subsequently be priced at £2.99.
The launch follows recent additions to Dennis' app portfolio, such as the app for digital and gadget magazine iGizmo, which went live in September and online men's magazine Monkey which launched earlier this month.
James Tye, chief executive of Dennis Publishing, said: "Evo is our latest app to go live on the iPad and once again shows how quickly we intend to take advantage of this platform."
Nick Trott, editor of Evo, said: "Evo and the iPad are a perfect fit. The iPad enables us to embellish our class-leading motoring writing and photography with fantastic video, sound effects, interactive images and features.
"Our philosophy for our print magazine is to deliver a rich and deeply rewarding insight into the world of driving, racing and owning the world's greatest performance cars. The iPad edition is no different – the depth and quality of the content makes it tremendous value."
The specialist car magazine, whose strapline is "the thrill of driving", launched in November 1998 and focuses on high-end automobiles and "the world's greatest and fastest cars".
The title already has a digital incarnation, with the Evo website offering video features such as a test drive comparison between a Ferrari 458 Italia and a Porsche 911 GT3 RS.
The print title recorded a stable ABC circulation of 64,674 for the six months to June 2010.