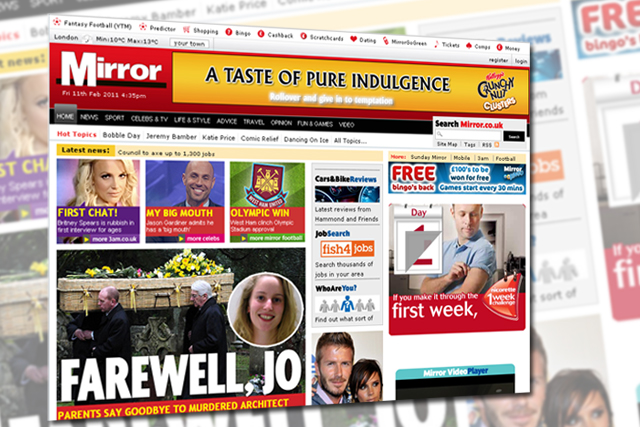 Arena Media, the incumbent on the business since December 2009, has confirmed the newspaper group's media account has been "surprisingly" withdrawn from them, "without any prior warning".

Aegis Media's Carat Manchester is expected to begin working with the Mirror Group from next month, which includes all marketing campaigns for the Daily Mirror, Sunday Mirror and Daily Record.

However, an Aegis spokesperson refused to comment on whether the agency has picked up the Mirror Group's business, for reasons unknown.

The account move comes amid growing tensions between News International and Aegis Media.

In October 2012, Trinity Mirror unveiled a move to create a single unified publishing structure.

The reorganisation was designed to allow editorial, advertising and support functions to operate as effectively as possible across all of the Group's print and digital publishing operations.

As part of the restructure a newly-formed Publishing Operations Group - which includes senior executives from editorial, advertising and digital - now drive the vision of One Trinity Mirror to ensure the "full publishing potential of the business is realised".

Lloyd Embley was promoted to the position of editor-in-chief of the national titles and Mark Hollinshead became Trinity Mirror's chief operating officer.
Follow @DurraniMix