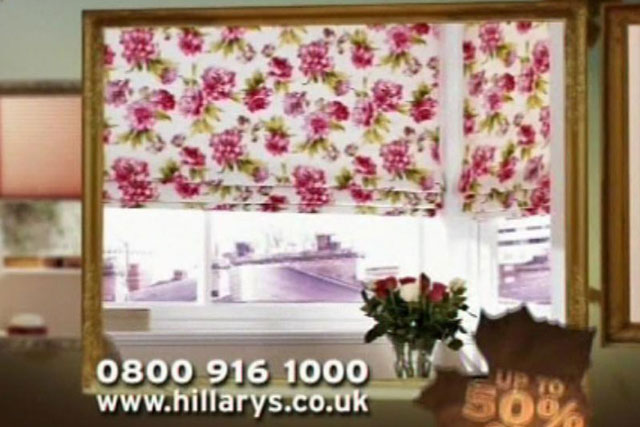 Carat Manchester won the business from the incumbent, MediaCom, which has worked with Hillarys Blinds since 2006.
The agency will oversee media across the company's main brand as well as Web-blinds, an online operation launched in 2000. It will also work on its business-to-business channel, Arena, which sells made-to-measure blinds to other manufacturers.
Hillarys Blinds allocates the bulk of its media spend to TV and door-drops, according to Nielsen. The remainder is split between direct mail, internet, press and radio activity.
The brand launched its first non-direct TV response campaign last year in a bid to reach a wider audience. The ad was created by the integrated agency Uber, which is unaffected by the media review.
Carat Manchester declined to comment.