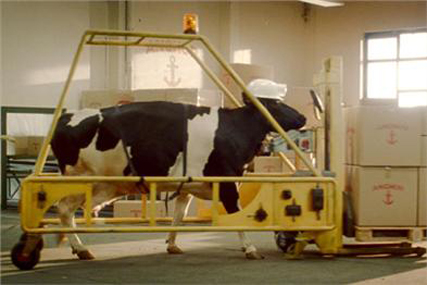 The client invited Mediacom and MEC to compete against the incumbent for the account and rejected any speculative offers.
The account includes media planning and buying for Arla's core dairy brands in the UK, including Anchor, Cravendale, Lurpak, Lactofree, Apetina and Castello. The manufacturer has confirmed it is planning to spend a further £70m on advertising elsewhere in Europe.
In the UK, Arla spent £14m on media for the year ending 31 July 2010 according to Nielsen. However, today (27 September) the company has pledged to more than double its spend in the UK to £30m.
The pitch does not affect relationships with Arla Foods UK's current advertising agencies, which include Wieden & Kennedy, CHI and Partners, and AMV BBDO.
In April, Anchor Butter launched a £10m TV ad campaign designed to promote the brand's credentials as Britain's oldest butter spread.
The spot was created by CHI & Partners and featured cows at work in the Anchor dairy, carrying the tagline "Made by cows since 1886".
In May, Mother scooped the global ad account for Castello and a position on the Arla roster, following a pitch against three undisclosed agencies.