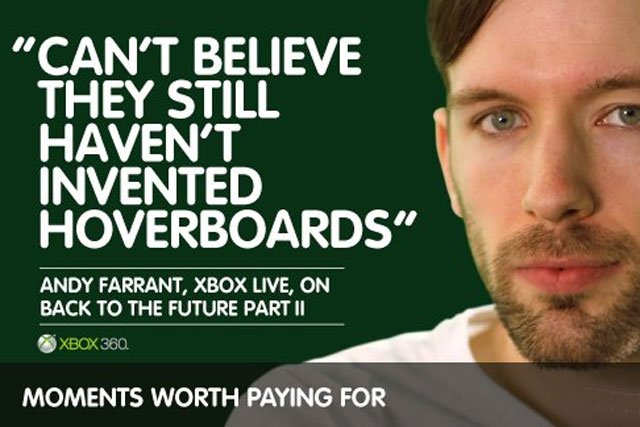 The ads launch today (24 April) in partnership with Carat and Microsoft Advertising on Xbox Live. They have been created to inspire and educate 16- to 24-year-old males about the importance of paying for film, TV and video.
The campaign will run on the Xbox microsite until the end of May to encourage users to watch and vote for their favourite scenes from famous movies.
Each week presenters Dan Maher and Andy Farrant will present two of their favourite movie scenes and explain what makes them great.
Viewers who vote for their favourite scene will be entered into a competition to win Microsoft points.
The microsite also directs viewers to FindAnyFilm.com, where they can watch films legally.
The Industry Trust launched the 'Moments Worth Paying For' campaign in February 2011 with Warner Bros.
Louise Wright, associate director at Carat, said: "The Industry Trust's 'Moments Worth Paying For' campaign is about inspiring people to play fair by demonstrating that film, TV and video has a value to it that is worth paying for.
"We felt it was important for the campaign to leverage the editorial endorsement of an influential platform like Xbox, which enables the Industry Trust to tap into a core young male audience in a credible and interactive way.
"Dan and Andy's influence over the Xbox audience opens up a deeply engaging communications channel, allowing the Industry Trust to inspire as opposed to finger wag."
Follow Nick Batten on Twitter @NickBatten2