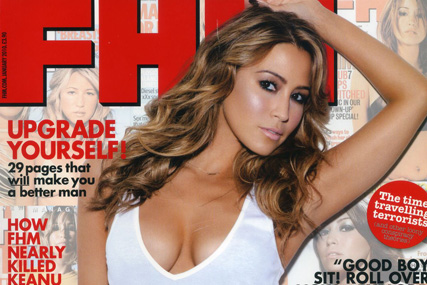 The Aegis-owned agency is the first to launch this kind of initiative and said it will welcome "applications to the scheme from all current non-magazine advertisers".
The first advertiser to sign up to the scheme is McNeil Healthcare's Imodium brand, which will launch a £1 million magazine campaign this month through Carat.
The scheme, in conjunction with the publishers Hachette Filipacchi and Bauer, will take its lead from the Newspaper Marketing Agency and will provide free campaign effectiveness research for those advertisers involved.
Carat has also approached other magazine publishers about the scheme and is expected to sign new partnerships in the coming months.
Andy Taylor, the head of magazines at Carat, said: "In the magazine sector, there is a lot of talk but little in the way of real support and investment to champion the channel from the industry's representative body.
"Carat is committed to driving forward the use of magazines and their place in the media mix. I hope this collaborative initiative goes some way to address this in a way that provides an easy entry point for advertisers wishing to assess the effectiveness of this channel."
Judith Secombe, the director of sales at Hachette Filipacchi UK, said: "We know that market-leading magazine brands are highly effective at delivering sales. Our unique ability to connect with readers has huge benefits for advertisers. We are happy to work with Carat to help promote the power of magazines more widely."
Between them, Hachette and Bauer publish magazines including Elle, Psychologies, FHM, Grazia and Heat.
The PPA said that it was aware of the launch of the Carat initiative, but it "was not in a position to comment" on the MagazineWorks scheme.