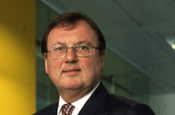 The agency's plans emerged in an email, which was mistakenly emailed to the whole New York agency by Carat's HR department, despite being only intended for the attention of senior managers.

The email message outlines plans to make staff redundant and sets out how the changes should be communicated to clients. It recommends using the wording "Mary Smith will be moving off your business. Now that we understand your business better, we are replacing her with someone whom we feel will be a better partner for you."

Carat's email also includes a statement from agency president Scott Sorokin which reads: "It's no secret that we have experienced an overall decline in business. This is endemic in our industry at the moment, but has also been fuelled by a few key losses in business in the first half of the year."

Though the email does not reveal the extent of the redundancies, its content makes it clear that cutbacks are planned across the entire US Carat operation and includes the wording to be used to communicate this to the affected staff. It then sets out a list of messages to communicate to clients, as well as answers to likely questions about the cutbacks.

The botched email also indicates that Carat plans to restructure its buying teams in New York to bring together its "spot, national, radio and print teams".

The plans for the US restructure followed indications from Aegis last week that it would be making cuts after revealing its first half results. Robert Lerwill, the group chief executive, said: "We anticipate a lower rate of market growth than in the first half and are therefore taking some early steps to tighten our cost base in a number of markets. Nonetheless, we remain confident of delivering a result for the year at the upper end of market expectations."