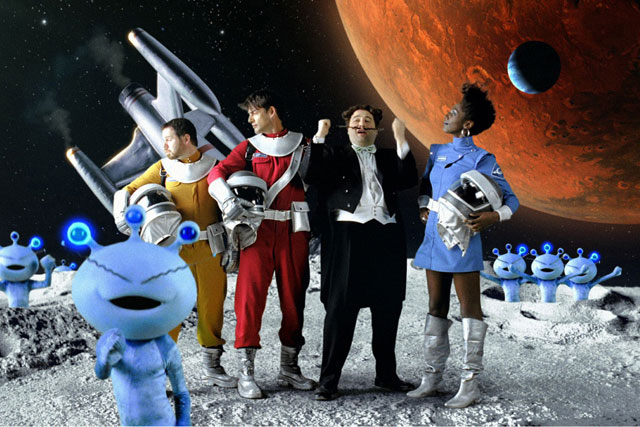 The agency pitched against the incumbent, MEC, UM London and Starcom MediaVest Group in a review process that began in September.
MEC had worked on the account since 2007 and appeared to have strengthened its position earlier this year when it won the online display advertising activity previously handled by Harvest Digital. Harvest continues to oversee the pay-per-click search business, which was not included in the review.
Gocompare.com focuses its above-the-line spend on TV advertising featuring the character Gio Compario, played by the Welsh opera singer Wynne Evans, who sings the Go Compare song.
The campaign was conceived by the husband-and-wife freelance creative team Chris Wilkins and Sian Vickers, and features Compario in various historical settings.
The most recent spot, created in-house, sees the brand character dropped into the Stone Age by a flying reptile and draws on comparisons with the Raquel Welch film One Million Years BC with two young women who have just invented the wheel. It sees him rocking out to the theme tune.
Other recent campaigns have seen Compario appear in the Regency and Egyptian periods, while he also appeared headless in a Halloween special.