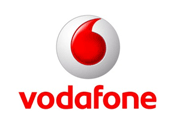 The search part of the business was won by the search specialist Greenlight.
The pitch was called in June last year and is part of a rolling market-by-market review of the mobile operator's media arrangements across Europe.

The move ends Vodafone's 12-year relationship with OMD.

The other competing agencies, MPG, Universal McCann and Walker Media, were knocked out at the initial chemistry meeting stage of the pitch.

Vodafone kicked off its European media review at the end of May last year.

It was procurement-driven out of Vodafone's German office. It was to be handled on a market-by-market basis across "smaller markets" where a review has not taken place for at least three years.