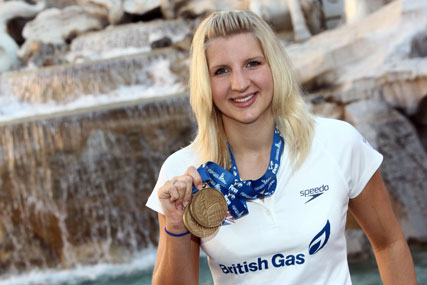 The campaign, which had already picked up the award in the financial, corporate and utilities category,was based around the creation of a long-term commitment to swimming and was credited for its "game-changing approach" that engaged its target audience of families.
MEC's on-going Morrisons "Let's Grow" campaign, which promotes community engagement to understand where food came from, was awarded the Best Total Communications Programme.
The winner of the inaugural YouTube Ad of the Year was a campaign for Sussex Safer Road called "Embrace Life – always wear your seat belt" and created by Alexander Commercials. The other three shortisted campaigns in the YouTube category were: Old Spice, "The Man Your Man Could Smell Like" by Wieden & Kennedy Portland; "O2 Gorillaz" by VCCP and "Good call" for Fosters by Adam & Eve.
Global Radio was named 2010 Cross-Media Sales Team, Spotify won Digital Sales Team of the Year while Clear Channel Collaboration was named best Outdoor Sales Team. News International was awarded Print Sales Team of the Year and Absolute Radio and Channel 5 won in the Radio and Television categories respectively.
The Campaign Media Awards were held in association with YouTube.