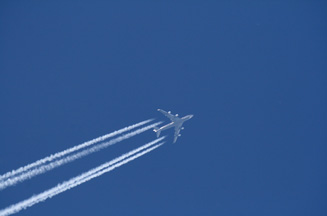 As one of the first brands to offer travellers the chance to offset their flights, the company's shift calls into question the usefulness of the practice and the concept of carbon-neutrality as a way to engage consumers who are concerned about the environment.
Yet brands that continue to use offsetting, such as The Co-operative and Sky, are adamant that they provide a good way to reduce the impact of their activities as part of a wider carbon-reduction strategy.
Responsibletravel.com's managing director, Justin Francis, thinks differently. He says offsets 'distract tourists from the need to reduce their emissions', both from a travel perspective as well as part of their everyday lifestyle habits.
The travel agent has replaced its offsetting service with new advice about carbon reduction. It has also published a 'carbon caution', which sets out ways that consumers can reduce emissions, such as flying less.
'Finding ways to reduce our carbon emissions is the only way we are going to meet the target cuts that science has set us,' says Francis.
He claims that demand for its offsets had been only 'modest'. 'My suspicion is that many consumers are increasingly sceptical about the idea of offsets,' he adds.
This view is echoed by industry experts. Diana Verde Nieto, chief executive of sustainability agency Clown-fish, says, somewhat bluntly: 'Offsetting is like the morning-after pill. It doesn't work.' She adds that by offsetting, 'you are announcing that you cannot lower your emissions independently any further. This can be interpreted as a means of paying to keep polluting'.
Tim Richman Gadoffre, chief executive of Marival, a consultancy specialising in luxury and sustainability, flags up the problem at the heart
of offsetting CO2 emissions generated by travel. 'Putting a chunk of metal like a Boeing 747 in the air is never going to be environmentally friendly,' he says.
He does warn, however, that Responsibletravel.com's shift could be pounced upon by sceptics as proof that all efforts to reduce carbon emissions are a waste of time.
Chris Shearlock, sustainable development manager at The Co-operative, is 'befuddled' by Responsibletravel.com's stance. While he agrees that offsetting is not the only answer, he sees it as a step in the right direction. 'It's mad to carry on selling flights but not sell offsets,' he adds.
The Co-operative offsets across its mortgages, travel and car insurance brands. Since 2000, it has offset 400,000 tonnes of CO2 via an energy-saving project in Cambodia, by replacing diesel generators with treadle pumps, and through combating deforestation in Uganda.
Responsibletravel.com led the way in introducing carbon-offsetting, but bigger brands that have embraced the idea of carbon-neutrality may not be so willing to mirror its latest stance any time soon.