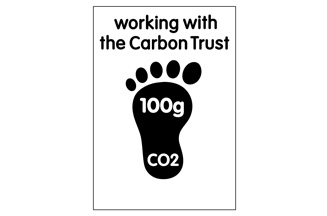 A survey by the Carbon Trust of more than 1,000 consumers found that almost two-thirds (63%) were more likely to buy a product if they knew action was being taken to reduce its carbon footprint.
Furthermore, some 58% of consumers said they valued companies that were taking action on carbon reduction but only 12% think they are doing enough to cut carbon emissions and tackle climate change. The survey addressed four product areas, including clothing and shoes; electronic goods; food and drink; and cars. As is to be expected given the economic situation, price was the main influencer across all categories with quality second and brands third.
'Environmental concerns' were highlighted as being more influential than ethical and the country of origin issues when it came to buying electronic goods and cars, but not for clothing and shoes and food and drink.
Euan Murray, general manager Carbon Footprinting, Carbon Trust, said: 'Retailers and producers who are committed to reducing their products' carbon footprints can get ahead by responding to this increasing consumer demand.
'Our experience with carbon footprinting in the last two years shows that businesses that take real action to reduce their carbon emissions are seeing dual benefits of immediate cost-savings and a strong 'green' reputation amongst consumers,' he added.
At present few big brands carry the Carbon Trust's Carbon Footprint Reduction labels on their packaging and marketing material. PepsiCo, through its Tropicana, Walkers and Quakers brands, and Tesco are two of the first to have displayed the Carbon Reduction Label since its launch in 2007.
But this week Tate & Lyle announced it intends to carry the logo on pack to inform consumers that the carbon footprint of its cane sugar is 380g per 1 kg bag.
Simon Houghton-Dodd, head of quality and sustainability at Tate and Lyle Sugars, said its customers had expressed interest in knowing more about the product's carbon footprint.
Of particular use, said Houghton-Dodd, is that the label can demonstrate that despite being grown far away the sugar has a low carbon footprint. 'There is no conflict between choosing to support trade with developing countries and seeking to minimise your carbon reduction,' added Houghton-Dodd.