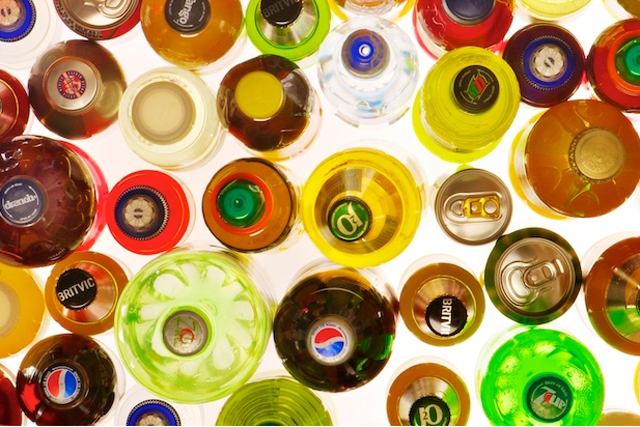 Britvic's Soft Drinks Report, released today (19 March) is based on data from Nielsen and CGA for 2011 sales. It reveals cola is still the leading soft-drinks category, as consumers continue to trade out of pure juice and dairy sub-categories, in favour of familiar carbonated brands.
Overall sales of soft drinks increased 4% by value to £9.7bn, with a volume increase of 1%.
The take-home channel fared better than the on-trade channel, which was down 1% by value to £2.7bn, with volume down 4%.
The take-home channel grew at 7% by value, the same rate as in 2010, to £7bn, and was up 1% in volume terms.
Coca-Cola remains the most popular take-home brand, growing 7% in value to £1.1bn, while Pepsi comes in second, with an overall sales increase of £328.7m, a jump of 10% since last year.
Red Bull, the energy drink, showed the biggest rise in value of 11% to £224.8m, making it the fifth-most-popular UK brand in the take-home market.
The rise demonstrates the continual rapid growth of the glucose and stimulants drinks market, which increased by 17% in value to £791.8m overall.
The cold hot-drinks category, such as iced coffee, has become the fastest growing soft-drinks sub-category, with overall sales of £21.6m.
While it is a small increase in value compared with the cola category's £1.5bn sales growth, sales within cold hot drinks have surged by 44.5%.
Follow Loulla-Mae Eleftheriou-Smith on Twitter @LoullaMae_ES