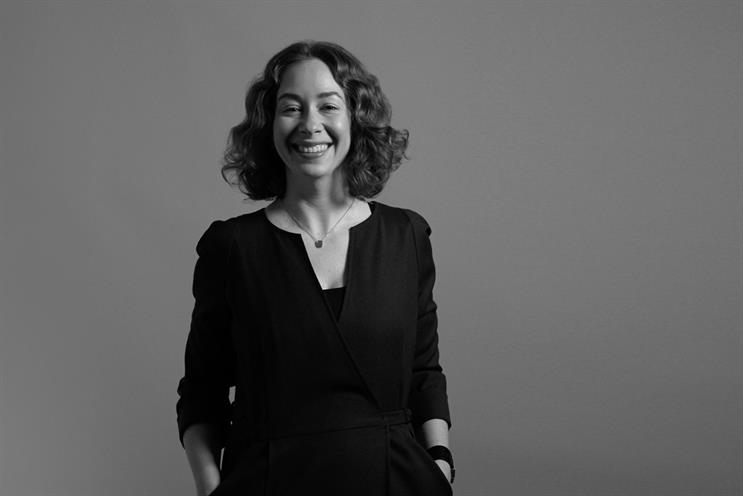 Name: Chloe Gottlieb
Title: EVP, Executive Creative Director at R/GA
Years in industry: 16
First job in industry: Interaction Design Director at R/GA
Chloe Gottlieb wanted to be a diplomat, but she was "stopped in my tracks" by the culture of creativity she encountered while working at Parsons School of Design. A talk by Bob Greenberg during graduation ceremonies for her master's degree cemented her path, and R/GA was the only place she applied to afterward.
In the years since, she has led R/GA's Experience Design team, taught at Carnegie Mellon and the School of Visual Arts and chaired the One Show Interactive UX/UI jury.
"Great work comes out of really unexpected combinations of people with different points of view," Gottlieb says. "Our best work is when you have people working at the intersection — that could be design and technology, it could be data and creativity. You never have the same team twice."
Here are the 5 executions Gottlieb says best define her career so far.
Brand: NIKEiD
Client: Nike
Agency: R/GA
Work: NIKEiD Builder
Year: 2008
Nike's shoe customization service is "an example of great designers building something that really has staying power — that's a platform," Gottlieb says. "It's not just a campaign spot that just goes away."
The activation, which is still up and running eight years later. was transformative for the client, too, changing the way Nike customers interacted with the brand, even changing how Nike managed its supply chain. But most important, Gottlieb says, "It made the customers and the brand a team."
Brand: McCormick
Client: McCormick
Agency: R/GA
Work: FlavorPrint
Year: 2013
The R/GA team worked with McCormick's flavor scientists, using the data as creative material. (Gottlieb's personal FlavorPrint can be seen in the video.) It demonstrated what "amazing work creatives can do when data is actually the brief," Gottlieb says. It also won a Cannes Cyber Lion.
Like NikeiD, FlavorPrint had an enduring effect on the client, becoming an algorithm incorporated into the brand's website that helps customers find recipes that suit their palates. "It's actually become intellectual property for them that they can share with partners or build other services on," Gottlieb says.
Brand: Alv.io
Client: QoL Devices
Agency: R/GA Accelerator
Work: Alv.io
Year: 2014
The R/GA Accelerator is a three-month program that pairs tech startups with a "mentor" from R/GA. Gottlieb is passionate about fitness, health and wellness, so she helped the makers of this breath-operated game turn it into a training program for children with asthma. She calls herself a "tech optimist" who believes "technology can make us better humans and make us more human."
Working with the startups also sets a good example for R/GA, she says. "They're so good at working in small, nimble teams and working fast, and they have skin in the game. It's great to be able to be exposed to that industry while still being at R/GA."
Brand: Equinox
Client: Equinox
Agency: R/GA
Work: The Pursuit
Year: 2015
Working with Equinox exemplified R/GA's philosophy of combining unexpected teams, Gottlieb says. Technologists, experience designers, visual designers — "everyone came together and brought what they were good at. The whole was so much greater than the sum of its parts."
"There was no PowerPoint," she says. "It was all prototyping, it was all making. I think that's the way we should be working more." The industry agrees — the work won a Gold Cannes Lion.
Brand: Awair
Client: Bitfinder
Agency: R/GA Accelerator
Work: Awair
Year: 2015
Gottlieb says she wants to do more work that has a positive impact on the world. So another startup she mentors through the Accelerator program is Awair, which she admires for identifying "a huge problem that wasn't being addressed." While many people are concerned about outdoor air pollution, few are measuring indoor air pollution.
"I love this idea of what can happen when smart people with great ideas come together," she says. "They can change the whole world."