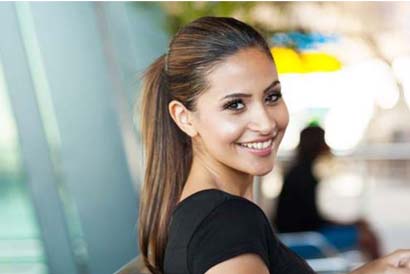 Question: I have been working as an events manager in the catering industry for the last five years and have gained solid experience in my field. However, I feel as though I am being pigeon-holed in my sector and would like to go freelance in order to increase my breadth of experience whilst working more flexibly. How do I get started?
DNA Recruit says...
One of the scariest things about going freelance is thinking 'how do I get work and where?' The good news is that event management is one of the most prevalent roles for freelancers. The nature of the work is project-based; you can come in, deliver a project and go. It's very much about the delivery, unlike account management where there is more emphasis on building lasting relationships. It's also an ideal time of year to become a freelance events manager near the start of the financial year when agencies have new budgets to spend. So get in there before the summer rush!
The events industry is not a massive one, so it's a good idea to have a pre-existing network which you will have built over several years. It's much harder to start your events career as a freelancer but as you've already got five years experience, make sure you keep in touch with the contacts you have made. If you have a broad enough network you are likely to get a lot of work but if you're specialised, for example if your experience is based around festivals, it may be harder to obtain ongoing work.
As you have built your career in the catering industry, you can use freelancing as an opportunity to gain experience in other sectors, perhaps starting with similar areas and building your skillset and experience from there. By moving between agencies you can build your client list substantially and this will open more doors for you. As agencies become more integrated and take a bespoke approach to campaigns, they are increasingly realising the benefits they can reap from hiring freelance talent with diverse skill-sets. You should therefore make yourself stand out by ensuring you communicate any multi-channel experience you have, or look to obtain this as a priority.
When done at the right time, freelancing can improve your long-term career prospects. Many big agencies have freelancers they rely on and turn to regularly. Freelancers in this privileged position can build their profile with an agency and help that agency to build their business. Many agencies are hiring people on a freelance basis to test them out - you can also use this as an opportunity to see what it's like to work for them. If things work out mutually, you could find yourself with a fantastic permanent role.
Finally, the small matter of pay. Some agencies will put you on their payroll but if not then setting yourself up as a limited company is advisable if you're planning to freelance for more than a year. For short-term freelancing you are better off going through an umbrella agency who can sort out your pay for a small fee.
It's much easier to get freelance work if you're not currently in employment, so take the plunge and resign first. At DNA Recruit, we typically get a call from an agency on a Friday morning asking us to send a freelancer for Monday - we have to act quickly so making yourself available is key. Get everything set up, be contactable, advertise and market yourself. Update your LinkedIn profile to let your connections know you are looking for freelance work. You could have nil prospects one day and be inundated with them the next. One contract can lead to another as people recommend you and it can snowball from there.
Thinking of going freelance or looking for freelance events managers? Contact DNA Recruit to discuss your career or recruitment needs on Tel: 020 7490 9355.