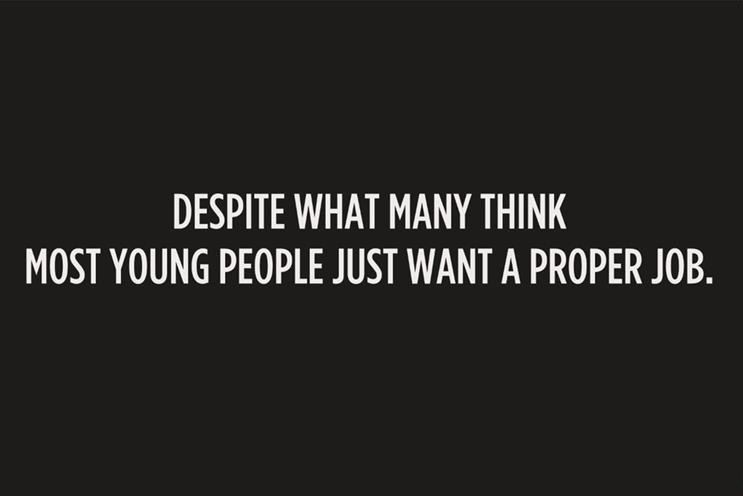 In a bid to raise awareness of the unhelpful stereotypes young people have to overcome when looking for work, the Publicis London-created film shows the young people's reaction to the controversial advice.
The film was directed by Ben Liam Jones through Mustard Films. The art director was Jolyon Finch and the copywriter was Steve Moss.
Once viewers have viewed the YouTube video they can click through to a website to donate a Tweet encouraging big British companies to give the interviewees a chance.
Through the website employers can watch their video CVs and suggest jobs.
Dragon's Den's Deborah Meaden is backing the 'Jobs for the Jobless Generation' campaign, which will lobby companies like Topshop and Marks & Spencer to battle out to give hobs to unemployed young people.
Turly Humphreys, the founder at Circle Sports, said: "There's a huge problem facing young people today with over one million unemployed in the UK and 311 million worldwide.
"It's not just a lack of opportunities, which face young people. A recent report by Demos highlighted that negative stereotyping in the media and in society at large is damaging their chances.
"Jobs for the Jobless Generation is a controversial campaign that uses the prejudices many face as a way in to talking about the larger issues of youth unemployment.
"We at Circle are committed to equipping young people with the skills to gain permanent employment with nearly 90 per cent of candidates who complete our programme going on to secure full-time jobs."