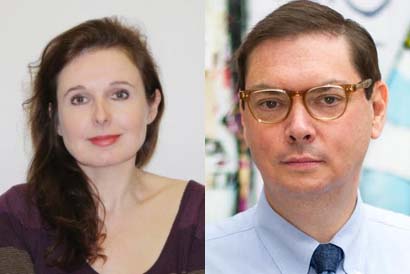 Sarah Owens from Direct Recruitment spoke to Richard Madden, strategy partner at BBH London, and Alison Meredith, consultant at O2 Telefonica, about what direct marketing offers as a career choice and why it's "not just about email".
Sarah Owens: How would you define direct marketing?
Richard Madden: My rather pedantic definition of direct marketing is 'an interactive system of marketing in which the advertiser observes, records and acts upon an individual's behaviour in order to grow their value to the organisation'. As such, it's an idea more than it is a channel, technology or even discipline.
Alison Meredith: It's where the art of persuasion meets behavioural science. It is ultimately about understanding and persuading consumers to act, whether that is to buy, buy more, or stay. It can cover all areas of the media mix, including TV, press, radio, direct mail, email, social, search and SMS.
SO: What perceptions do people have about direct marketing that just aren't true?
RM: They think it is old-fashioned and a bit grubby. Uxbridge rather than Oxbridge, as a colleague once put it. 'CRM' sounds more modern, if still some way below the salt. The irony is that many people who call themselves UX strategists, e-commerce consultants, data scientists and content producers are, in effect, doing direct marketing without even realising it.
AM: That it isn't creative or anything to do with their brand. There is also a common perception that direct marketing is just about email. None of these are true. Direct marketing can harness brand communications as part of a big integrated acquisition campaign or can actually deliver brand engagement by surprising and delighting customers. It can even deliver a service. You only need to look at top creative awards D&AD, Caples and Cannes Lions to see the level of creativity that exists within direct marketing.
SO: Are these perceptions putting candidates off applying for direct marketing jobs?
RM: It's all about positioning. Call the job 'data whisperer', 'content magician', 'UX wizard' or 'storytelling shaman' and you'll have them queuing round the block. A few of them might even be quite talented.
AM: Direct marketing continues to attract high calibre candidates due to the appeal and growth of digital marketing.
SO: Is direct marketing making a comeback?
RM: Yes, because the thing we used to call 'digital' has made direct marketing the new normal. It's just taking people a while to realise it.
AM: Direct marketing is about getting up close and personal with consumers, which has always been and always will be core to marketing. However, technology and digital developments such as programmatic takes direct marketing to another level, allowing us to deliver the right message, to the right individual, at the right time. We are in the era of individualised, personalised brand marketing.
SO: And finally, what do you think makes a good direct marketing professional?
RM: Three things. Firstly, you need an instinctive understanding of the scientific method. By this I mean the process of looking at the world, generating a hypothesis, testing it, and generalising the findings. Next, a knowledge of what it takes to get people to do things. These days it's called behavioural economics. Previously we called it salesmanship. Lastly, a measure of commercialism. Good direct marketers have a natural instinct for the bottom line.
AM: A good direct marketer has a combination of art and science - it's magic and logic. You need good commercial acumen as you can't hide from the transparency and accountability which direct marketing provides. You also need a passion for understanding consumers. And you need to have a creative flair to ensure your communications get noticed and stand out from the crowd. Last but not least, you should be entrepreneurial with a desire to constantly improve results.
SO: Thank you both for your interesting insights about the evolving world of direct marketing and CRM. Looking forward to seeing what the future holds for this exciting career path!
Follow Direct Recruitment on Twitter: @DirectRecruitMe