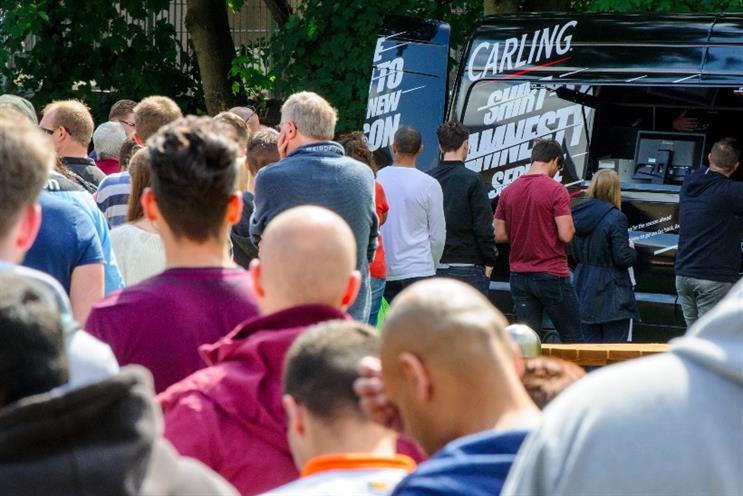 Fans will be able to turn up at the van and swap football shirts for free if they have a shirt with the name of a player who has been sold by their club during the transfer window.
Carling claims to have given away thousands of free football shirts in the summer when it carried out the same initiative.
In the summer the van visited locations including Manchester, Liverpool, London and Birmingham.
Fans will be informed of the location of the van through the @Carling Twitter account.
Ex-Premier League and England footballer Jimmy Bullard will help promote the activity.
Carling brand director Jim Shearer said: "Carling's summer Shirt Amnesty was a perfect example of how the brand is reenergising the familiar favourite lager category and adding value for consumers at key moments throughout the year."