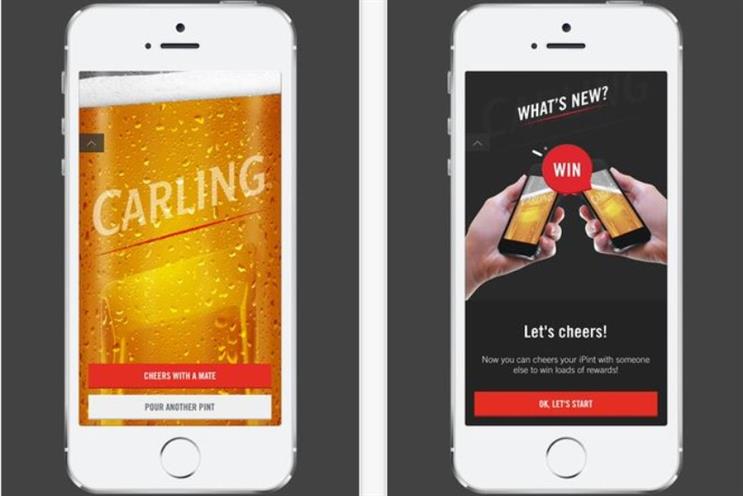 The iPint app will now include a new 'Office Escape' game and a function that enables users to 'cheers' two virtual pints to win a series of brand rewards and partner prizes.
Carling owner Molson Coors claimed the app, which has been optimised for iOS and Android, is the first CRM programme in the beer category.
iPint will offer consumer prizes including Now TV day passes, offers from Mitchells & Butlers and cashback rewards on purchases. It will also deliver targeted communication using geo-location and iBeacon technology with football fans in the North East offered tickets to matches when they are in the vicinity.
The re-launch of iPint will be supported by an on-pack promotion where 5.9 million unique codes will be offered to consumers giving £5 off at Giftcave.com, to be redeemed through the app.
Brand: Carling
Client: Alpesh Mistry, customer marketing director
Agency: Hi Mum! Said Dad
To mark 60 years of TV advertising we're asking readers to vote for their favourite TV ad of all time. Click here to vote in our poll