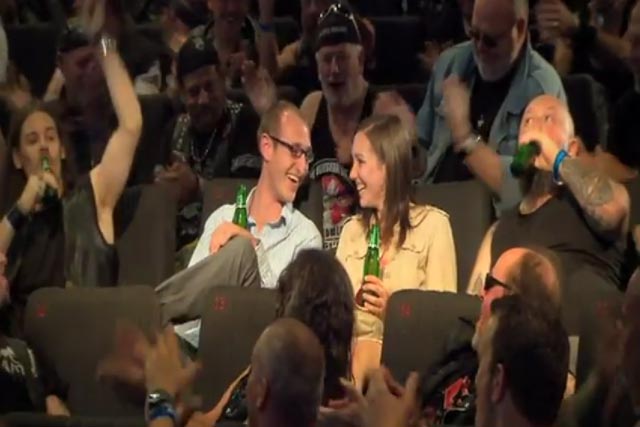 The stunt, which took place last Thursday, has already attracted more than a million views on YouTube.
Brussels-based ad agency Duval Guillaume Modem came up with the stunt, which was staged in a cinema in Belgium.
After buying two tickets at the box office, innocent couples were confronted with a cinema packed with hairy bikers. Their seats were directly in the middle of the crowded venue, with their reactions captured on camera.
While many walked out of the cinema, those who took the seats were greeted by huge cheers from the hairy bikers and also handed a bottle of Carlsberg as the message, "That calls for a Carlsberg" came up on the cinema screen.
Carlsberg introduced its new strapline at the beginning of the year to promote itself as a beer that stands for tradition, quality and great taste.
The creative directors on the ad were Geoffrey Hantson and Katrien Bottez. The creatives included Koenraad Lefever and Dries De Wilde. It was directed by Cecilia Verheyden.