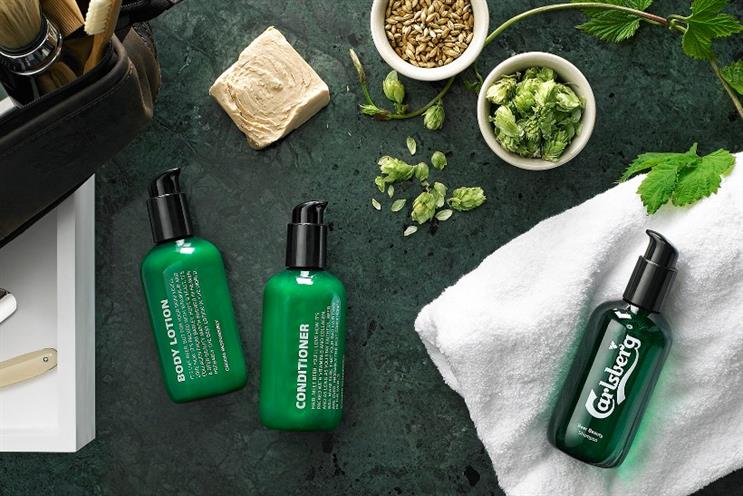 The beer giant has collaborated with cosmetics producer Urtegaarden to create a limited edition range of male grooming products - made out of barley, hops and yeast.
"Every day, we work with ingredients that not only taste great, but which could also help to make probably the world's most beautiful men" says Lene Mølskov Bech, senior regulatory lab manager.
According to research, almost half of men in the UK groom with cosmetics owned by their spouse.
Each product in the Beer Beauty series contains 0.5 litres of Carlsberg beer.
Carlsberg Brewmaster Erik Lund added: "The beer is freeze-dried into a powder, and then mixed with organic ingredients in order to create a unique series of products: shampoo, conditioner and body lotion."
Brand: Carlsberg with Urtegaarden
---
Check out the latest from our Thinkers