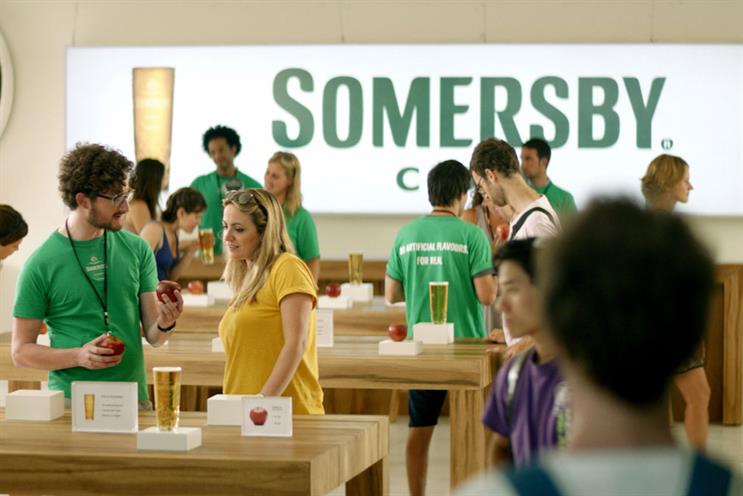 The incumbent, Fold7, won the business in February 2013 after a competitive pitch against Team Saatchi. Carlsberg is understood to have approached a number of agencies to invite them to pitch for the business.
Fold7 was responsible for the launch of Somersby, which was Carlsberg's first foray into the UK cider market. The agency created a nationwide campaign comprising TV, PR and social media activity. The TV spot poked fun at Apple's stores and product launches – as well as other tech brands – by highlighting the cider's "technical specifications".
Using a series of puns, it referenced operating systems, dual cores and docking systems, as well as the ability to work in sunlight, in a pastiche of modern society's obsession with smartphones and tablets.
Fold7 previously worked on the Carlsberg core brand, which was moved to Santo also in February 2013. Other agencies on the Carlsberg roster include Saatchi & Saatchi, McCann and JWT.
Somersby was launched in Denmark in 2008 and has a presence in 22 countries.
Carlsberg declined to comment on the review.