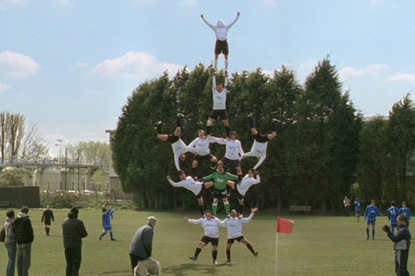 The contest is expected to take place in August.

The winning agency will be briefed to create a global campaign to run in all major markets, with particular emphasis on Europe and Asia.

The global account last came up for pitch in 2006. Wieden & Kennedy scooped the business following a pitch against Saatchi & Saatchi, the former incumbent, and the now defunct Shop.

The project was run out of the agency's Amsterdam office but it failed to produce any work that was actually aired.

The pitch will not affect the relationships that Carlsberg agencies hold in local markets. The Carlsberg UK account is handled by Saatchi & Saatchi and the agency will continue to work on that business.

Its most recent work has eschewed TV in favour of viral films including football wives and goal celebrations in 2008.

In March this year, Carlsberg handed Saatchi & Saatchi in the UK the advertising account for its San Miguel brand without a pitch.

Carlsberg took over the UK marketing and distribution of San Miguel in November last year, stating at the time that it had set aside a significant budget to support the brand.

Carlsberg also handles the distribution for the Russian beer brand Baltika, the Greek beer Mythos and Grimbergen, a Belgian beer.