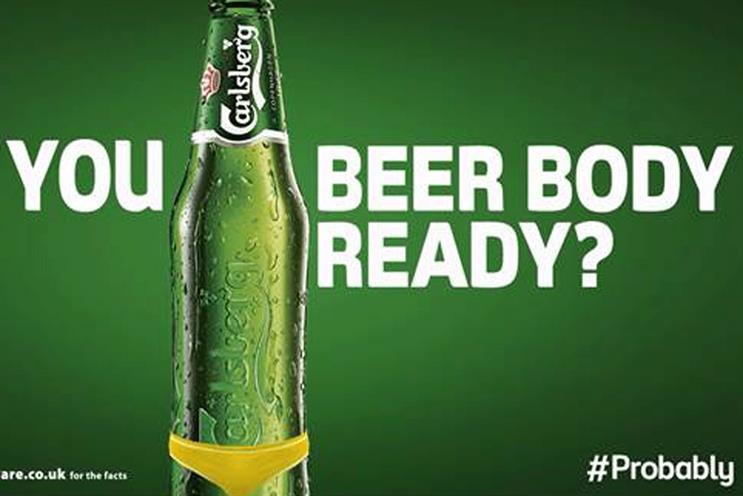 The ad, which was created by Fold 7, shows a bottle of Carlsberg beer with a yellow bikini, similar to the Protein World ad, alongside the text "are you beer body ready?" The ad is running on Exterion Media's cross-track projection (XTP) sites on the Underground.
Yesterday the Advertising Standards Authority banned the Protein World ad, which promoted the brand's meal replacement weight loss products, because of its health and weight-loss claims made in it.
The ad, which featured a photograph of a woman in a yellow bikini, had been widely criticised for both the way it was advertising a weight-loss product as well as for portraying women in a sexualised way.
The ASA has also launched an investigation into whether the ad breaks the harm and offence rules or is socially irresponsible.
An ASA spokesman said: "We will now carefully and objectively explore the complaints that have prompted concerns around body confidence and promptly publish our findings."