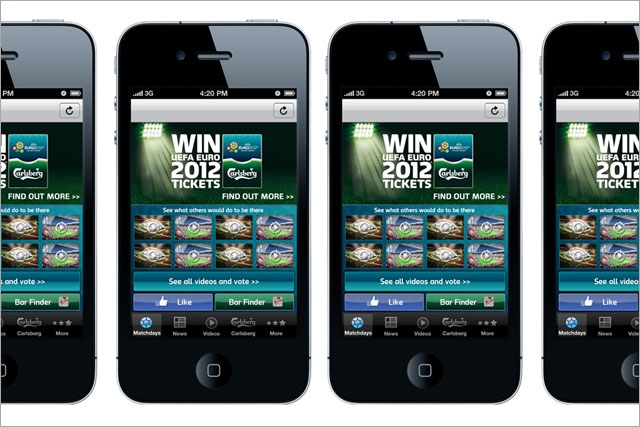 The app, which is free to download from the Android and iTunes stores, will offer football fans access to exclusive content and news in the run-up to, and during, this summer's tournament in Poland and Ukraine.
It was developed by Motain, a specialist sports mobile company that claims to have created the world's most popular World Cup 2010 app.
Features include daily news, live game commentary, constantly updated football stats, and a bar-finder for fans attending the games. There will also be exclusive content featuring Carlsberg brand ambassador Peter Schmeichel.
The app is part of a raft of activity being used to activate the lager brand's sponsorship of the European football tournament.
Last year, it launched a Facebook-focused marketing campaign, 'What would you do to be there?' which gives fans the chance to win tickets by taking part in challenges.
The drive will be supported in the UK by TV, outdoor, on-pack and point of sale.
As Carlsberg is also the official beer of the England team, it has developed a bespoke app on the 'Carlsberg For England' Facebook page, which features UK brand ambassador Gareth Southgate challenging consumers to prove what they would do to be at the championship.
The brewer will also lay on 'Carlsberg Fan Camps', five accommodation zones in Poland where fans can stay during the tournament.