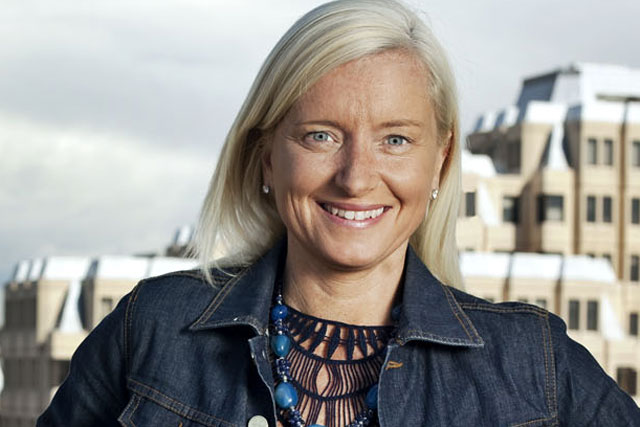 Everson announced the changes to staff today. They will result in the UK and pan-European teams being integrated into region-wide client and agency-focused groups.
Although Everson is normally based in New York she has moved her family to the UK for six months while she looks for a replacement for Joanna Shields, the former vice-president and managing director of Facebook EMEA.
Stephen Haines, Facebook's UK commercial director, will lead the pan-Euro agency sales team and Christian Hernandez, Facebook's director of client partnerships, will manage the team selling opportunities directly to clients.
Within Haines' team, Ed Couchman will have responsibility for all agencies outside of WPP. Facebook plans to appoint senior leaders to lead teams for each of the other holding groups, who will report to Couchman.
Facebook also plans to appoint someone to oversee Facebook's relationship with WPP.
Sales executives currently working at Facebook will have the opportunity to apply for the new roles and the restructure of the team will not lead to any redundancies.
Everson said: "We as a company will continue to evolve and grow and we are constantly looking at what is the best model for both the agency community and client direct. What we are finding more and more is that we need incredible strength on both sides.

"We need teams that service our agency business and understand how agencies operate and what they need. Then clients are also interested in Facebook and need a dedicated service. When we are at our best is when we have two really strong teams that work collaboratively together."

The structure in the UK and Europe will reflect the US and global structure where Everson already has separate leaders looking after agency relationships and direct client relationships.
Everson said: "I thought it would be much better if we integrated the two [UK and Europe]. UK agencies not only want to talk about their UK business but quite often they want to have conversations about pan-Euro. And the same goes for the client side."

Haines and Hernandez will report to Everson until she appoints a replacement for Shields, who left her role to become chief executive of the Tech City Investment Organisation. They will report to the new executive.
Media Week previously revealed Facebook would appoint a UK managing director but this is no longer the case. Everson said a single senior executive will replace Shields. However, Everson said Shields' replacement could decide to appoint a UK managing director at a later date.
Everson said: "I am speaking to some amazing candidates to replace Joanna. The best and brightest have really raised their hand and shown interest."
Everson rejected speculation sparked by a report in The Times that suggested Shields was already on her way out of Facebook when she got the Tech City job, saying she did not know where it had come from.
She said: "Joanna played a successful role for us at Facebook. She always had a successful relationship with the government and this was a wonderful opportunity she was given."

Haines' future at the company following Facebook's IPO has also been the subject of speculation. He is believed to have a substantial shareholding. Everson said she had "all the confidence" that he was as engaged in the business as ever.
After listing on the Nasdaq stock exchange in May this year at $38 (£23.62) a share the price of Facebook's shares reached a low of $17.55 before rallying over the last month. Today Facebook's share price stands at $26.97.