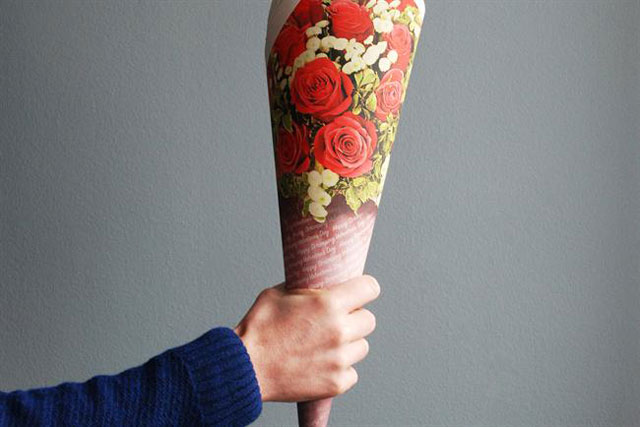 The full-page ad, which will be published in The Independent and in regional papers on tomorrow, features images of roses and wrapping paper, and instructions on how to fold the newspaper to make it look as though you are holding a bunch of flowers.
The images are accompanied by Carphone Warehouse's logo, as well as a line that reads, "Why spend more this Valentine's Day?", and the retailer's slogan, "We compare, you save".
CHI & Partners created the work, which was written and art directed by James Crosby and Will Cottam.
The idea fits with Carphone Warehouse's "scrimpers" campaign, which celebrates bargain hunting. In September 2013, Carphone Warehouse released an ad that contained a song extolling the virtues of being stingy.