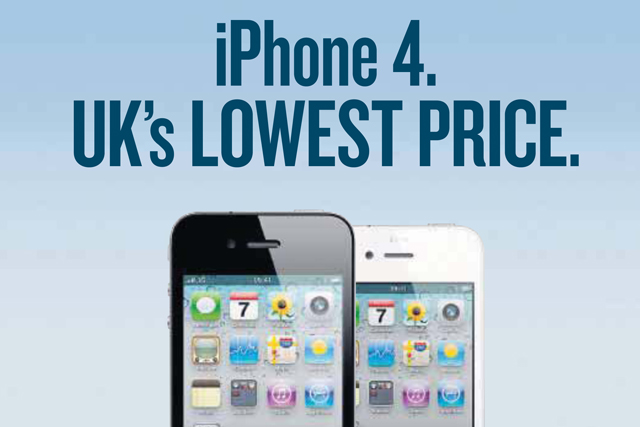 The print campaign, which ran in May this year, was challenged when lower prices were found available elsewhere and The Carphone Warehouse offered a price match to customers who located them.
Text from the ad campaign also misled customers into believing the mobile was available for £13.99 a month, whereas the text was not a tariff price but related to an insurance product.
Carphone Warehouse provided data to back up its claims that it offered the UK's lowest price, but the Advertising Standards Authority (ASA) ruled the data was not comprehensive enough.
The ASA said The Carphone Warehouse prices were sometimes more expensive and some competitors offered pay-monthly tariffs, which did not appear to be available for handsets purchased via The Carphone Warehouse and therefore did not allow for a "lowest price" comparison on those tariffs.
The ad watchdog also dismissed the notion that the retailer's price match promise verified its "UK's lowest price" claims because consumers were likely to interpret it to mean prices offered by The Carphone Warehouse were lower, rather than equal.
As a result, the ASA has banned the ads and insisted future campaigns have adequate substantiation for future price claims.