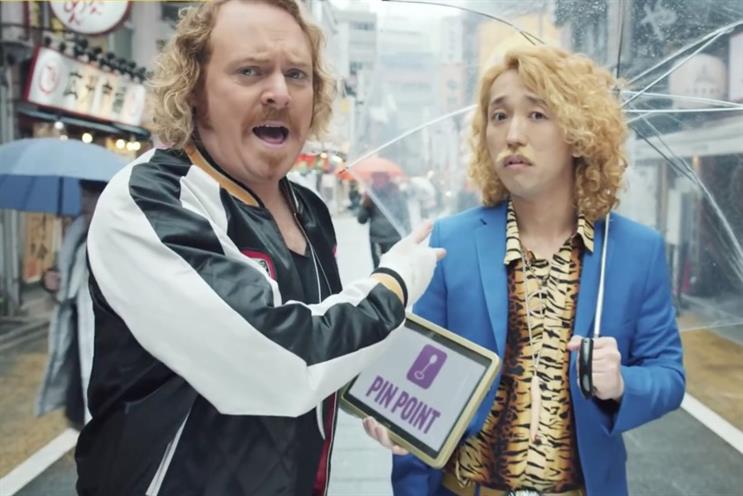 Lemon stars in the first of two ads for the mobile phone retailer under the banner 'Super Mega Personalised'.
While in Tokyo, he meets a harajuku girl (someone who dresses in a mishmash of garish, incongruous styles of clothing) and a dekatora truck driver (someone whose lorry is extravagantly festooned with decorations) and the aforementioned Keith Lemon lookalike.
The 60-second ad will air during the Champions League Final on Saturday night, while platforms including YouTube, Facebook, Twitter and Carphone Warehouse's own The Lowdown will carry it.
Lemon said: "I hope Carphone Warehouse sending me on holiday to do an ad for them can change people's view of the establishment.
"It's not a warehouse filled with carphones, but a shop that has some revolutionary piece of tech called a Pin Point, which tells you what phone deal is best for you. I fink. Ad looks good anyway. By I look handsome!"
Client: Julian Diment, marketing and customer director, Carphone Warehouse
Agency: Brothers and Sisters