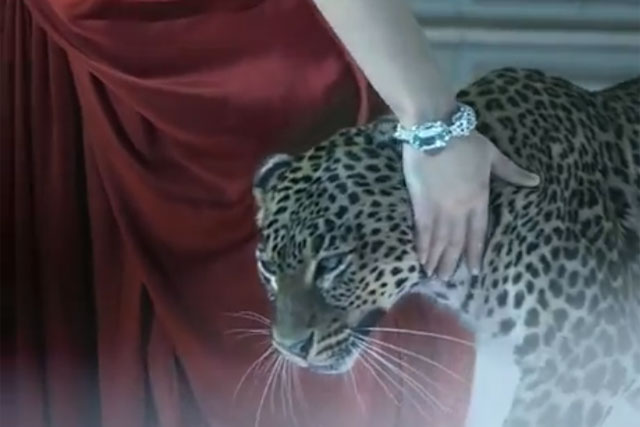 'L'Odyssée de Cartier', which is being shown on French, UK and international TV, is part of a campaign created by Publicis Groupe agencies Marcel and Publicis 133 (a luxury brand specialist).



Cartier hired advertising director Bruno Aveillan to helm the film, which combines real and animated scenes, with live footage of a panther, played by three animals trained by Thierry Le Portier.
The panther has been an emblem of the brand since the 1930s.
Arthur Sadoun, managing director of Publicis Worldwide, said: "This project started two years ago and 50 people around the world have worked on it. The inspiration for the film was a clear brief from Cartier marketing director Corinne Delattre asking how can we bring communication from Cartier to a new level."
Filming ran from June to September 2011 and took place in Prague, Paris, the Italian Dolomites and Spain. There is also an original score by Pierre Adenot.
Marcel's creative team included creative directors Sebastien Vacherot (also CEO of Publicis 133), Emmanuel Lalleve (who was also copywriter), Florent Imbert, and art director Seyrane Boulekbache.
On UK television only the full version of the ad will run and it will be shown 50 times over the period from Sunday 4 March to Saturday 17 March.

The full version will also run in London cinemas against upmarket films from Friday (9 March) for two weeks.
Media planning and buying is handled by Publicis Groupe's ZenithOptimedia.
Production was by Quad, with post-production by Digital District.
Follow Daniel Farey-Jones on Twitter @danfareyjones