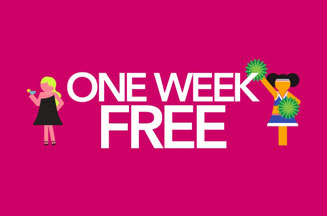 Even those who have been relatively unscathed by the economic crisis - or are better off following record cuts in interest rates - are cutting back.
It is not bad news for all brands, however. Some companies are taking advantage of the economic situation to grow their business. Across the board there are examples of brands thriving in spite of, or even because of, the downturn.
In fact, almost every sector provides examples of organisations and brands taking the crisis in consumer confidence in their stride. While there is no doubt that some are better placed than others to succeed, their stories will provide inspiration for those still in the doldrums.
Match.com
In perhaps one of the more inspired headlines of the recession, The Sun declared that readers should 'hump through the slump'. The broadsheets, meanwhile, have reported on the dearth of divorces among bankers who cannot afford to split and are staying together for the sake of their house price. But how are the nation's singletons facing the recession?
Online dating service Match.com is receiving a surge in traffic, with a 26% year-on-year rise in new members in January. Existing members are also using the site more: also in January, it recorded eight of its 10 busiest days to date.
People are certainly not allowing the economic climate to hinder the human compulsion to find love. Jason Stockwood, international managing director of Match.com, says that January is a natural time for people to reflect on their lives and try to find someone, regardless of the recession.
'The feeling is that online dating is a cost-effective and more efficient way of meeting people without spending £50 on a night out in a noisy bar,' he says. Users' ability to find out more about exactly what a potential date wants out of a partner also means that they can easily rule out un-suitable options.
'It is hard to determine what impact the economy is having on our business, but we are investing more both in our product and our marketing, which is paying dividends,' adds Stockwood.
While cost-efficient dating may not exactly spell romance, Match.com is predicting further growth in the market this year. 'Technology plays an increasingly important part in people's lives and relationships are a fundamental human need,' concludes Stockwood.
The Economist
Consumer interest in the banking crisis and subsequent downturn in the economy has brought the business stories onto the front pages. As financial institutions face unprecedented scrutiny, current-affairs magazines' circulations are flourishing.
In the latest ABC results for the six months ending December 2008, The Economist bucked the broader declines in the market with a 2.4% period-on-period increase in its UK circulation to 186,995.
The title has continued to dedicate huge resources to its editorial, as well as forging ahead with marketing activity designed to attract new readers.
Yvonne Ossman, UK publisher of The Economist, argues that it is important to remember that the recession is not just about doom and gloom. 'It's a genuine opportunity to shake things up and reinvest in what is important,' she says.
The Economist is not simply talking the talk in this regard - Ossman says the year ahead is all about driving cut-through for the brand. 'We are spending more on our own brand and have done a lot of reader research showing that young people are really interested in the world around them. We want to capitalise on that,' she adds.
While advertising trading conditions are undeniably harsh at the moment, The Economist remains remarkably bullish. 'Its all about being confident and bold about what you do,' says Ossman. 'If you have strong products and good relationships, then it will pay off.'
LoveFilm
Consumers cocooning themselves on the sofa rather than splashing out on evenings out are embracing escapism and signing up to online entertainment rental service LoveFilm in their droves.
Since the credit crunch took a hold, membership of the site has shot up by 40%. Notably, comedy DVDs have become more popular as consumers seek some degree of respite from the doom and gloom in the outside world.
As the UK's third-biggest paid-for subscription service after Sky and Virgin Media, the brand also has a unique vantage point on the downturn.
Simon Morris, chief marketing officer at LoveFilm, says it reached a 'critical mass' at the end of last year. 'We have to ask ourselves how well we would be doing now without the downturn,' he says. However, he notes that the recession has provided some opportunities for the business - not least the availability of TV ad spots at 'rates not seen since the 80s'.
According to Morris, the key to the service's success is simple: it is offering the right product for the times. 'It's very good value for money and this aspect has come to the fore over the past months,' he says.
The three words that repeatedly come up during LoveFilm's customer research are, says Morris, range, convenience and value. 'In this climate, range becomes less important [to consumers than] value.' Members are also returning discs faster and renting more of them, but this trend is as much to do with the long winter nights as it is the recession.
'While we have made changes to our campaigns, we have not included the words credit crunch or price-cutting,' he adds. 'These terms have become so ubiquitous, once you have seen one ad, you have seen them all.'
Another key benefit of the service is that consumers can leave whenever they want and don't have to commit to lengthy contracts. 'I think companies trying to tie consumers in for long periods will struggle in the current uncertainty,' says Morris.
MTV
With the focus generally on trading down and cutting back, it is particularly notable that in 2008 MTV.co.uk hosted almost 1m paid-for downloads and more than 7m clip streams of shows such as The Hills.
The broadcaster has continued to invest significantly in its digital offering despite the downturn, and the strategy appears to be paying dividends. Philip O'Ferrall, vice-president of digital media at MTV Networks UK, says: 'We have seen a consistent growth in traffic to our website and a substantial growth in transactional downloading - particularly among our hit shows.'
Since the site underwent the first stage of its relaunch in January last year, it has welcomed 12m unique visitors - a rise of 97% year on year - and carried almost 50m video streams - up 228% on 2007.
'Now is a great time to experiment - the recession has forced companies to become more entrepreneurial, and we certainly have an entrepreneurial spirit here,' adds O'Ferrall.
MTV has also increased its focus on providing value to its audience - whether partnering with brands to provide discounts and goods, or offering free exclusive high-quality content online. Additionally, the broadcaster has continued to invest in new technology, such as mobile platforms, with the aim of being well placed to succeed when the economy finally picks up.
According to O'Ferrall, 'While a lot of people are in trouble, there is also an opportunity to grow in the recession - there are more people at home and a real chance to build audiences.'
The best of the rest
Fast-food Britain
No round-up of brands doing well in the recession would be complete without paying tribute to fast-food companies including McDonald's, KFC and Domino's. The continued growth of these brands - and the jobs created as a result - has shifted their status from public enemy number one to somewhere closer to being 'the nation's sweetheart' virtually overnight.
A combination of aggressive marketing techniques, ambitious expansion plans and the plain fact that they can feed a family of four for £10 has underpinned the growth.
Approved Food
The renaissance of fast-food brands catering for consumers seeking a cheap eat is well documented. Less, however, has been written about the phenomenal growth of Approvedfood.co.uk, which sells products that are past their best-before dates as well as in-date clearance items. The company, which stocks brands including Heinz, Kellogg and Coca-Cola, was, at the time of writing, dealing with a week-long backlog of orders as consumers bulk-buy cheap products.
Moneysavingexpert.com
There is no doubt that over the past 12 months consumers have become more focused on their wallets and several specialist money-saving and consumer finance sites are seeing an uplift in traffic. One example is Moneysavingexpert.com, founded by journalist Martin Lewis in 2003, which has recorded massive growth since the credit crunch began. In January, 7.9m users made 15.8m separate visits to the site which resulted in 76m page impressions. More than 3m consumers receive Lewis' weekly email bulletin.
TV viewing
While ad revenues may be languishing at levels not seen since the early 90s, TV viewing is up 0.7% year on year, according to Starcom. The cold winter combined with the chill wind of the recession and the rising cost of living has meant that consumers are staying home more than ever.