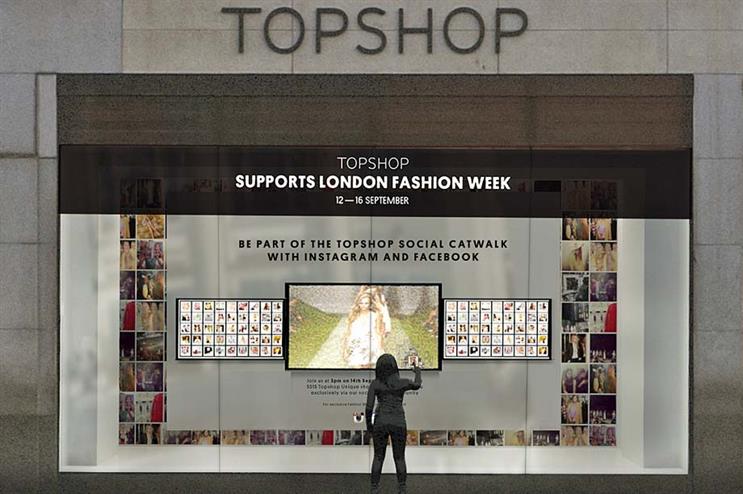 Topshop has pioneered the 'fast fashion' movement, making the latest catwalk trends affordable and accessible for the mainstream.
The launch of the retailer's 2015 spring/summer collection at London Fashion Week was a great example of using social media to bring the audience closer to the live event.
Part of the collection was launched exclusively on Facebook, and Topshop invited five influential Instagram users to curate and share their personal views of the collection - both online and via an in-store installation at its flagship Oxford Circus store.
The #topshopwindow hashtag invites customers to create and share their own looks for 2015, while the brand's website and social channels are full of behind-the-scenes video content.
And to wrap up a totally integrated digital strategy, highlights from the collection are available to buy instantly via the Topshop e-commerce platform.