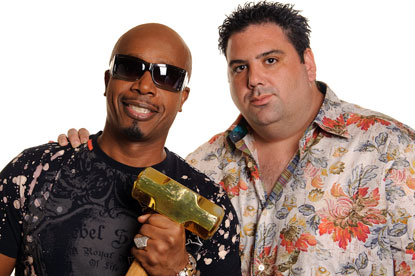 The initiative marks the first time that Cash4Gold has asked the public to contribute to its campaigns, and a series of ads featuring the chosen celebrity will be released towards the end of the year.

To enter the competition, consumers are encouraged to visit the Cash4Gold website, http://uk.cash4gold.com, where they can view a video starring MC Hammer that explains how they can vote for the UK celebrity of their choice.

Once the decision has been made, one entrant will also be chosen at random to have afternoon tea with MC Hammer and the UK celebrity selected.

Since its UK launch, Cash4Gold's TV ads have predominantly focused on explaining how its mail-in gold-buying service works.

However, the company is now keen on launching more high-profile campaigns in a bid to become the biggest direct response advertiser in the UK by the end of the year.

Jeff Aronson, the chief executive and founder of Cash4Gold, said: "For our expansion into the UK, we are looking to learn a new set of skills by teaming up with a well-known celebrity who will bring a smile to the faces of the UK public."