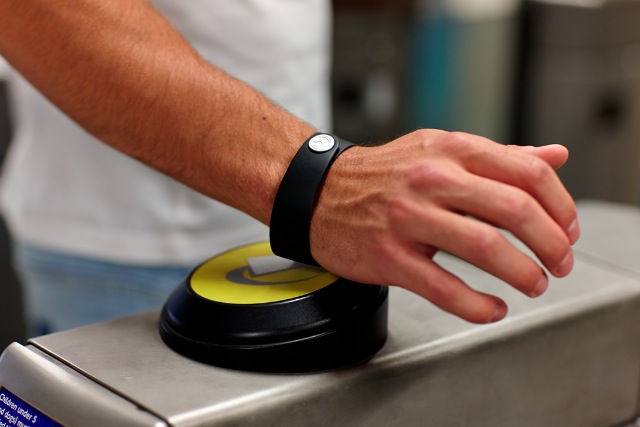 The bPay band allows users to make contactless payments across the London transport network using just a wave of their wrist. Any UK Visa or MasterCard debit holder can link up to the service and Barclaycard is today inviting Londoners to sign up for one of 10,000 free wearable bands.
The band contains a contactless payment chip that enables consumers to 'touch and pay' for transactions of up to £20 where contactless payments are accepted – including across the TfL network and selected retail outlets.
The band, which has been launched to tap into the rapid growth of the contactless payment market, was trialled at the Pride in London LGBT celebration in June and the Barclaycard British Summer Time music festival in Hyde Park in July. It is set to be made publicly available next year, Barclaycard said.
Chris Macleod, marketing director, TfL said the activity represented a "move towards a cashless society" and was as much a "big story" for the banks as it was for his organisation.
"Transport is a something that people do all the time, so what we're doing regularises contactless and makes it more routine," he added.
Mastercard has also rolled out an outdoor advertising campaign to promote the roll out of contactless payments across TfL. From today, it has launched ads across the London underground and train station networks, as well as across print and digital using the strapline: 'Travel contactless, experience more' and 'Touch in and check out a more Priceless London'.