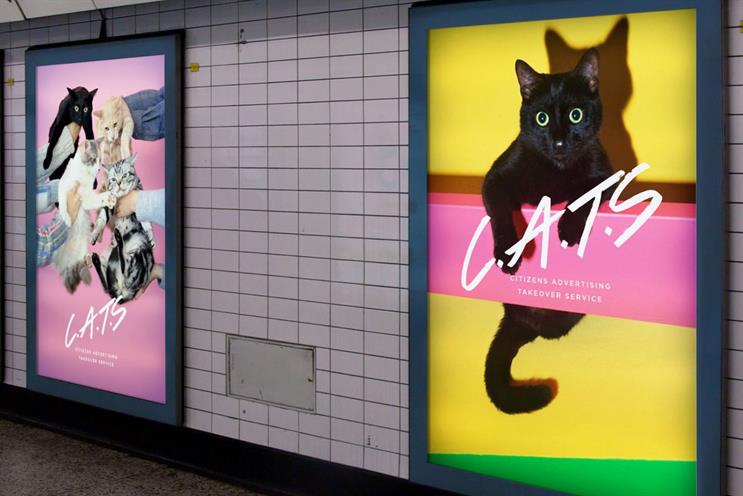 The Citizens Advertising Takeover Service was launched in April by Glimpse, a collective of people largely drawn from the creative industries. Within a month, CATS had raised £23,131 on Kickstarter to fund the initiative.
CATS will now have a two-week stint at Clapham Common station from 12 September, taking over all poster sites in the entrance hall, escalators and tunnels, though not those on platforms.
Some posters will feature photographs of cats from Battersea Dogs & Cats Home and Cats Protection after Glimpse agreed a partnership with the two charities. Other sites will feature the cats of the 34 Kickstarter funders who contributed £100 or more.
Glimpse was founded by James Turner, communications director at The Syria Campaign, with the objective of giving young people in the creative sector a way to use their skills and ideas to achieve positive social change.
Turner said CATS was not intended to make a particular statement but to encourage people to think actively about how advertising affects them.
"We're going to encourage people to come down and see it – see a public space in London that has a very different objective," Turner said. "We're not anti-advertising. In fact, we desperately need it and the power of creativity to help change minds and encourage positive values in society."
Glimpse is also currently working on another project, UniTea – a tea brand sharing positive stories about refugees.