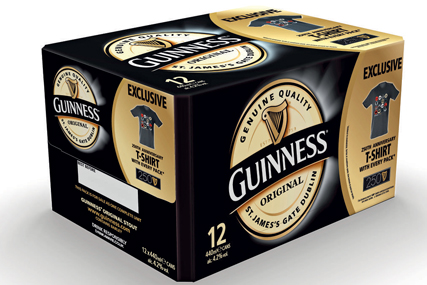 To some, drinks group Diageo's shift toward running its marketing on a category basis is long overdue. After all, category management, which is based on suppliers and retailers working together to improve sales, has been established for at least 15 years.
The approach has blurred the lines between purist brand management, trade marketing and sales, and reflects the growing power of retailers. In the process, the job of marketing has become intellectually complex.
'Thirty years ago, you looked after the brand and advertised to consumers, and if the trade (retailers) didn't like it, well tough,' says brand consultant Andrew Marsden. 'That seems a bizarre thought today.'
In a sense, the drinks industry, with its highly distinctive brands and individual brand focus, is a relic of the traditional brand-management approach. A shortcoming of this strategy is the extent of 'local optimisation' involved, says marketing consultant Alan Mitchell.
'The more each brand manager seeks to do their own thing, the less likely you are to get the best use of your corporate resources,' he explains. 'The power structures that build up work against attempts by the centre to adjust spend to reflect changing needs and trends. So perhaps after decades of worshipping brands, drinks companies have got into the position of having mini-empires, and now need to instil some corporate discipline again.'
Premium position
Mitchell adds: 'The big four supermarkets account for a huge percentage of alcohol sales, and suppliers have to play their game. The retailers are not interested in brand narcissists.'
However, Richard Brown, managing partner of strategy consultant Cognosis, says this is a harsh judgment. 'The drinks industry is an emotionally engaging category with huge loyalty, and has lots to teach other areas of the FMCG sector,' he adds.
Rather than playing catch-up, Brown believes that Diageo's shift toward category management reflects its desire to better exploit its development of premium brands. 'We have calculated that "premiumisation" accounts for more than 80% of the value growth of international drinks groups over the past five years,' he says. 'It has spawned a proliferation of niche offerings at the high end of the market, and we have reached a point where, in order to exploit the premium dynamic, drinks companies need to look at the category as a whole.
'Being able to chuck resources into larger buckets will, in principle, give marketers greater flexibility in getting the best possible portfolio and category growth,' adds Brown. 'That will resonate well with retailers and mitigate the fraught relationship between sales and marketing.'
The big picture
Marketing consultant Richard Tolley says taking a category approach, which helps to address under-performing brands, is more important as markets mature. 'A wholly brand-led approach amounts to shuffling chairs on the Titanic,' he states. As companies expand internationally, the more they tend to understand the similarities between consumers in different countries. 'This, arguably, makes geographic definitions of markets less interesting than category definitions,' adds Tolley.
Furthermore, behavioural economics suggests consumers have a herd instinct, so an analysis of individual transactions is less useful than an appreciation of global, macro trends.
'You need to understand markets and your competition and have greater insight into how consumers buy the category, before determining where and how the individual brand should play,' says Tolley.
Perhaps mindful of the fact that the World Cup is under way, Tolley cannot resist explaining his theory with a football analogy.
'The game is the category, the player is the brand, the opposition is the competition and the goal is the consumer,' he says. 'Most companies have focused on the player's ball skills - that's the brand - but we really need to see the bigger picture.'
£9.31bn - Diageo's net sales in 2009
£2.44bn - Operating profit for 2009
16% - Reported net sales movement of spirit brands over 2009