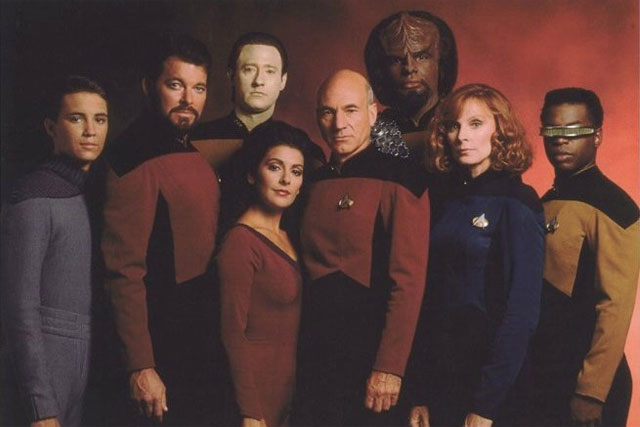 The outdoor campaign will feature 48-sheets at 75 rail stations and 65 underground locations showcasing an array of people whose outfits are split into two – half of their everyday work wear, and half of the costume worn by their favourite 'Star Trek: The Next Generation' character.
An attendant digital campaign will also roll out with display advertising and Facebook activity.
CBS Action worked with brand and marketing consultancy Studio Hansa to create the campaign.
A further strand of the activity involves self-style "Trekologist" Raules Davis, a 36-year-old hotel night manger from Manchester, who has been hired by the channel to introduce every episode on-air when the series begins on 20 July.
Davis will also host CBS Action's Twitter page over the duration of the first three episodes.
Danielle Tomkins, marketing manager for CBS Actions, said: "'Star Trek' has an incredibly loyal fanbase, and the marketing campaign reflects the fact that the fans' dedication is central to the enduring appeal of the franchise.
"We've put fans at the heart of the campaign and additionally developed both an on-air and online strategy which extends the experience beyond the TV series."
CBS Action launched in 2009 and is available on Sky and Freesat.