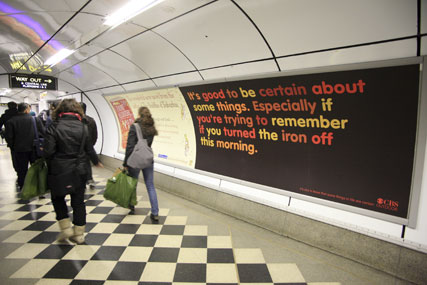 CBS declined to comment on the suggestion that it was unhappy with the terms of the contract.
The figures come from the London Mayor's office and Nielsen. They exclude direct advertising, sponsorship and the DLR. Net ad revenue in the year to April 2010 was £71m, down 12% on the previous year. London Underground received £71.5m in revenue from CBS Outdoor, up 14% on the previous year.
CBS Outdoor's eight-and-a-half-year contract, which is believed to be the largest in the world, began in August 2006. Since then CBS has lost senior staff including its international chief executive and managing director of sales and marketing.