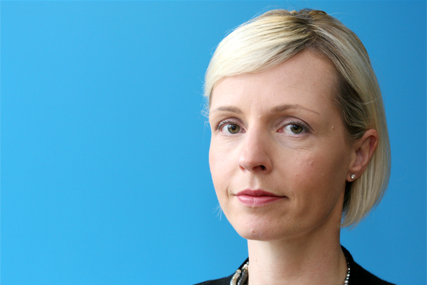 In her new role Reeves will focus on driving the outdoor media owner's insights into audiences on the move and spearheading a centrally led strategy to support both sales and franchise operations teams.

As international marketing director, Reeves will lead CBS Outdoor's marketing activity across six European countries, including the UK, France and Spain, from her base in London.

Reeves has 15 years of business-to-business marketing experience at companies such as law firm Clifford Chance and accountant Grant Thorton. At Ipsos Mori, Reeves was responsible for brand positioning and sales support.

Antonio Alonso, chief executive of CBS Outdoor International, said: "With invaluable expertise from across the media and technology sectors, Anna brings with her the know-how to build on our strategic pillars: relationships, operational excellence and insights. I'm delighted to welcome her to the international team."

Gale was international marketing director at CBS Outdoor from 2007.

Last month CBS Outdoor renewed the outdoor media contract with the bus operators Abellio London and Abellio Surrey, formerly Travel London and Travel Surrey, for the next five years without a pitch.