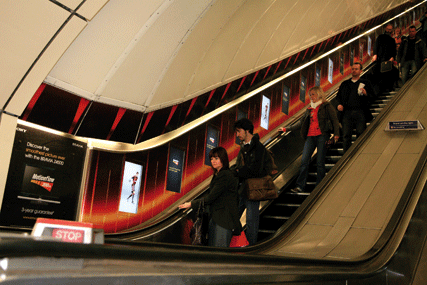 The mega DEP combines a vinyl wrap with digital ads on the screens on London Underground escalators.

The DEPs at London's Waterloo Tube station have been vinyl-wrapped as part of the Sony Bravia campaign. The DEPs will show a "motion like no other" creative, which was filmed using a sequence of 64 static images of the Brazilian footballer Kaka showing off his skills.

Sony said it chose the Mega DEP format to demonstrate the Bravia's LCD TV's technology, which, Sony claims, gives a picture quality four times sharper than traditional models

The Sony Bravia campaign will run for the next two weeks to coincide with the UEFA Champions League semi-finals, in a move to reinforce Sony's sponsorship of the competition.